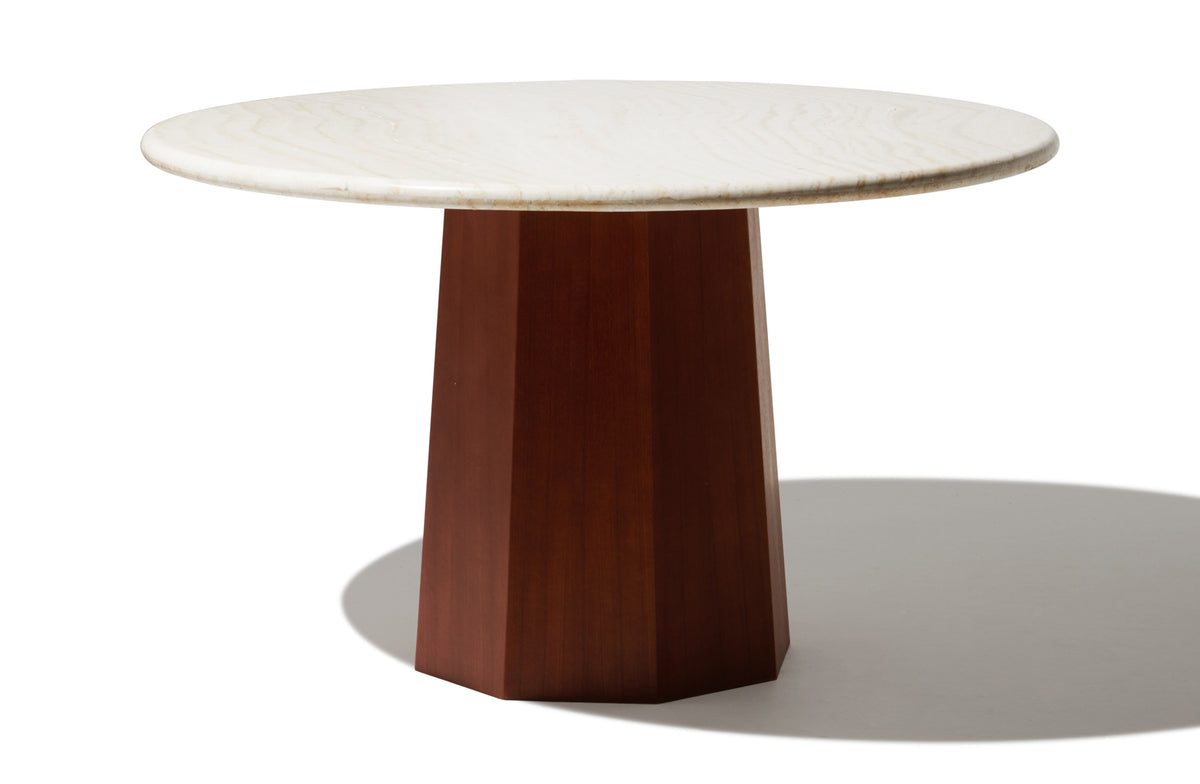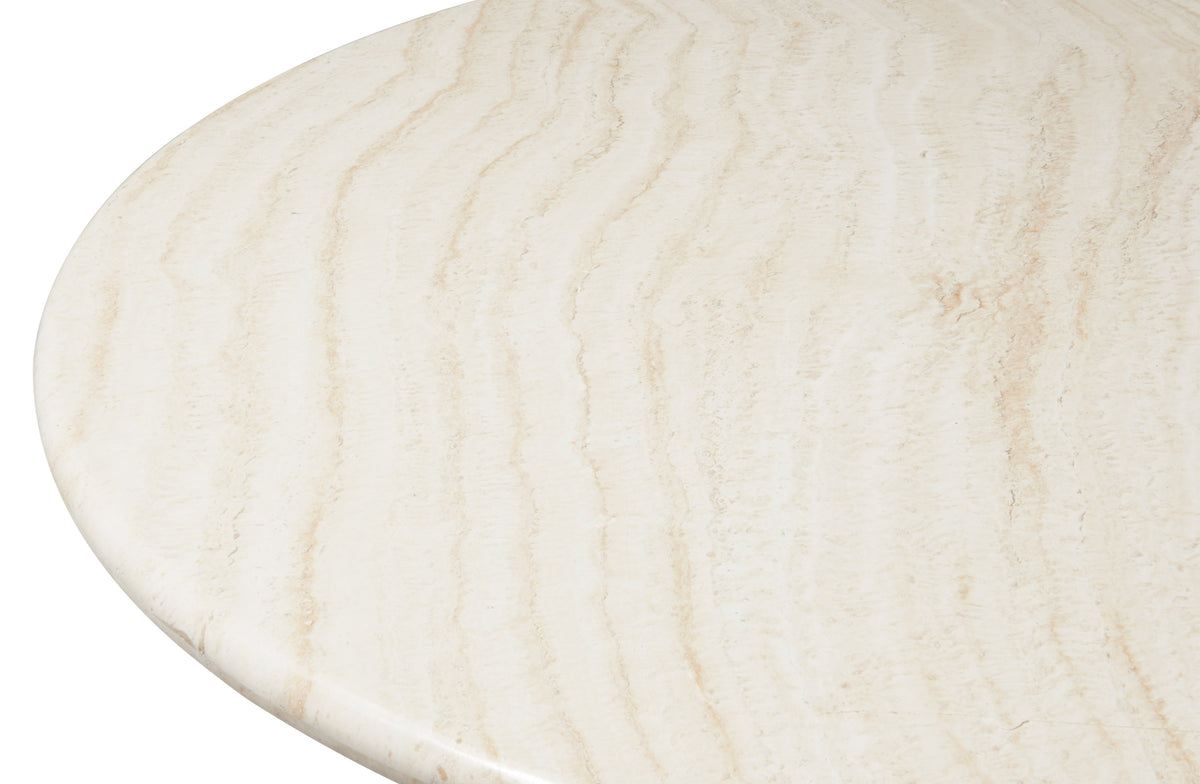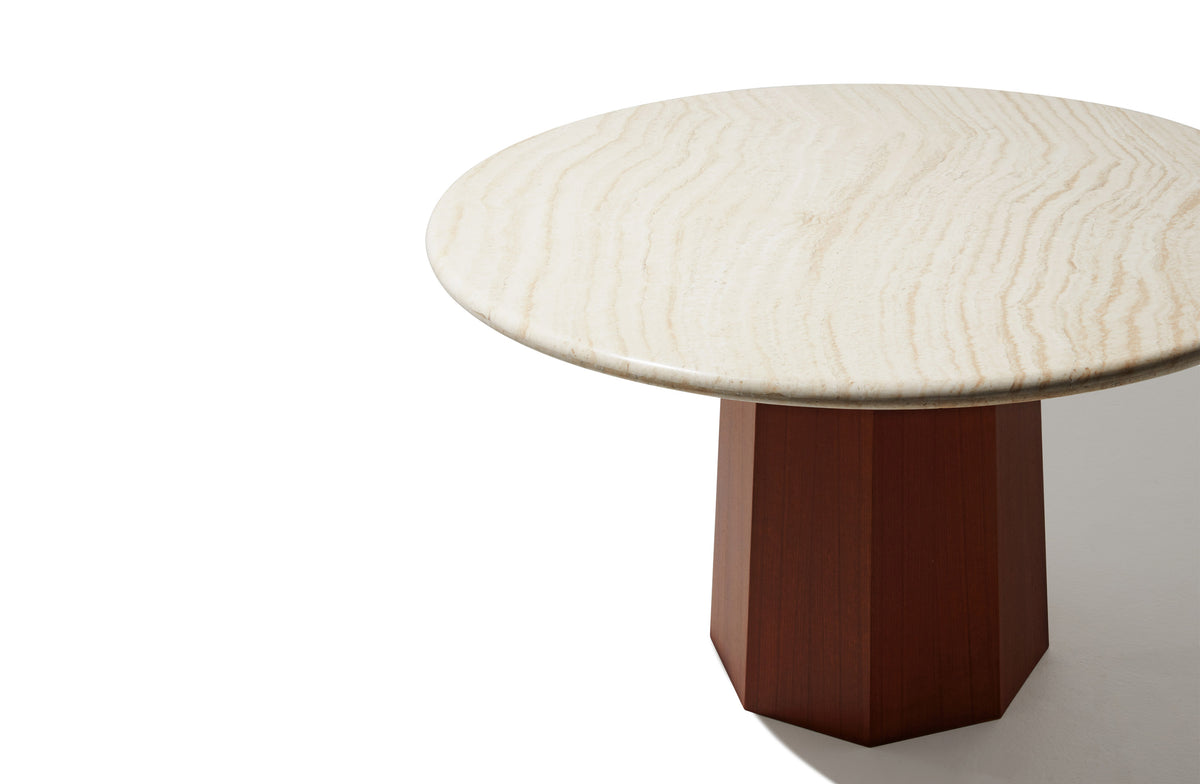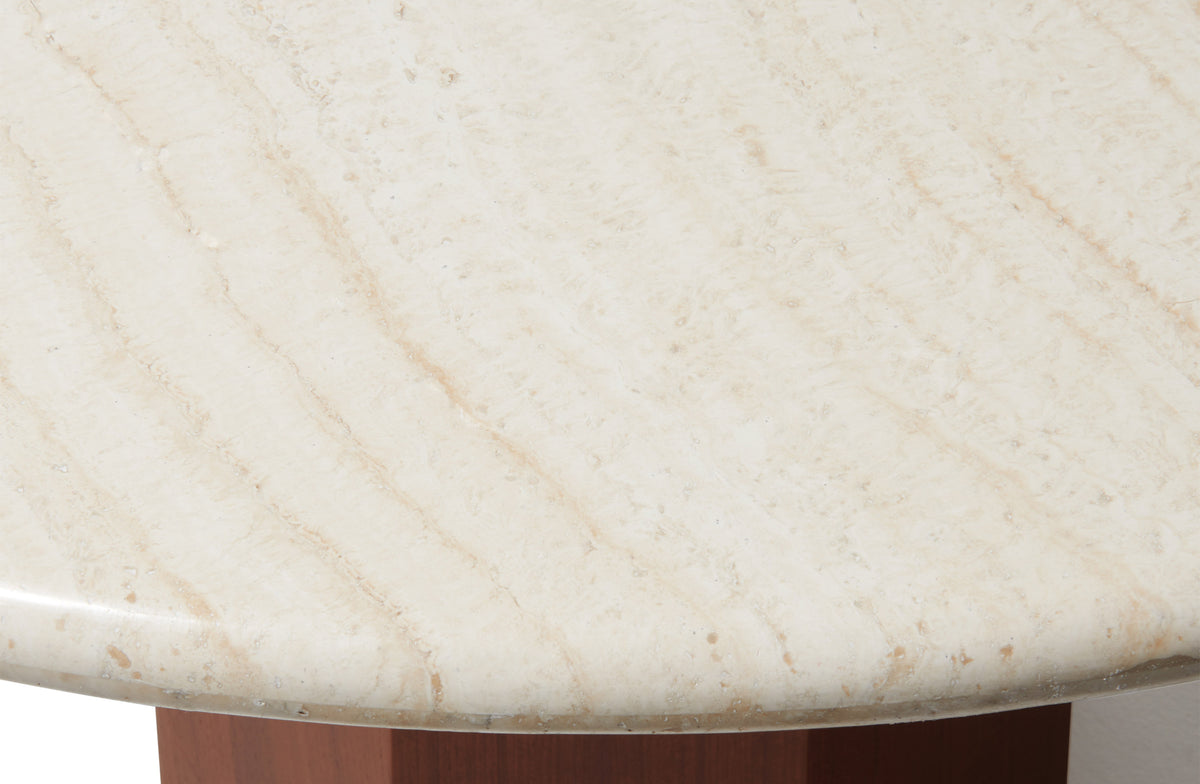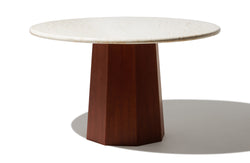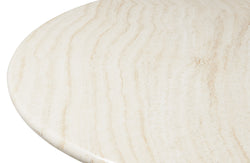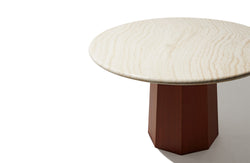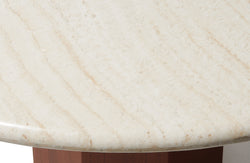 In stock - delivers in 7 to 10 business days

Safe & convenient delivery Learn more

Up to 22.5% off for trade partners. Become a partner.
Product Highlights
Incorporate guests back into your dinner routine with a stately place to host them. The Wellington Dining Table features a flowing top of sandstone marble that contrasts with the octagonal pedestal base, exuding elegance in your space and certainly sparking conversation.
• sandstone marble table top
• solid sapele wood base
Assembly & Care
Assembly is required.
Avoid direct contact with hot items and immediately soak up spills. Apply a protective sealant as needed, according to solution package instructions.
Returns & Warranty
Due to the unique material of this marble item we are unable to warranty this product for commercial use. Any incidental damage that may occur to this item through use, will not be warranted for replacements.
Free swatches for trade partners. Become a partner.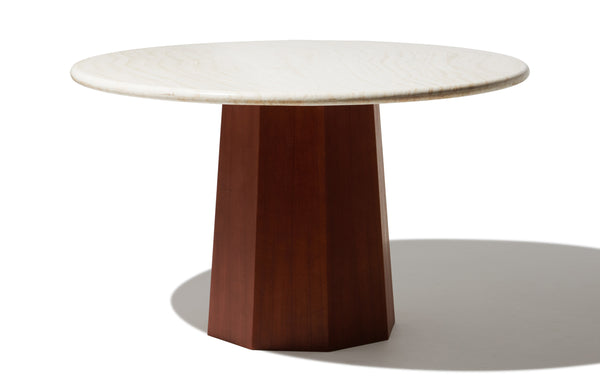 Product Details
Product Name
Wellington Dining Table
Price
$2,500
Shipping Status
In stock - delivers in 7 to 10 business days
DIMENSIONS
50" Diameter x 29.5" High
SKU
TM35-125/SS/ST-KIT
Description
Incorporate guests back into your dinner routine with a stately place to host them. The Wellington Dining Table features a flowing top of sandstone marble that contrasts with the octagonal pedestal base, exuding elegance in your space and certainly sparking conversation.

• sandstone marble table top
• solid sapele wood base