Nana Organic Dining Table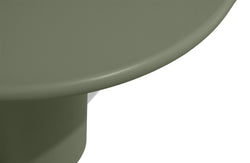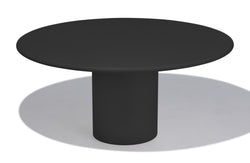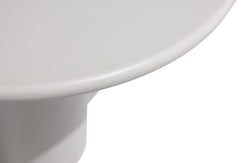 In stock - delivers in 7 to 10 business days

Safe & convenient delivery Learn more

Up to 22.5% off for trade partners. Become a partner.
Product Highlights
Introducing the Nana Organic Dining Table, a masterpiece from Industry West's prestigious Contour Collection, a line of exquisite plaster and concrete tables meticulously designed by the visionary Belgian furniture artisan, Dimitri De Vocht. Elevate your dining experience with this exceptional piece of furniture that seamlessly combines artistry and functionality. The Nana Organic Dining Table is a testament to the unparalleled craftsmanship of Dimitri De Vocht, renowned for his innovative approach to furniture design.
Assembly & Care
Assembly is not required.
Do not drag heavy objects over the surface. Use coasters and avoid the use of sharp objects. Clean with a warm wet soft cloth and neutral soap.
Returns & Warranty
Our industry-leading warranty covers a full year of manufacturing defects from time of receipt, damage to domestic shipments, and an average of 3-5 years on indoor furniture construction, dependent on material. Final sale items, custom orders, and damage from improper use are not covered under warranty. While we ensure the highest quality of outdoor furniture, our UV-resistant products are not fade-proof and may experience normal wear due to exposure. For a comprehensive list of coverage, please visit our warranty page.
Nana Organic Dining Table
Product Details
| | |
| --- | --- |
| Product Name | Nana Organic Dining Table |
| Price | $3,295 |
| Shipping Status | In stock - delivers in 7 to 10 business days |
| DIMENSIONS | 63" Diameter x 29.5" High |
| Color | Terracotta |
| SKU | TC02-160/TC/RD-KIT |
| Description | Introducing the Nana Organic Dining Table, a masterpiece from Industry West's prestigious Contour Collection, a line of exquisite plaster and concrete tables meticulously designed by the visionary Belgian furniture artisan, Dimitri De Vocht. Elevate your dining experience with this exceptional piece of furniture that seamlessly combines artistry and functionality. The Nana Organic Dining Table is a testament to the unparalleled craftsmanship of Dimitri De Vocht, renowned for his innovative approach to furniture design. |