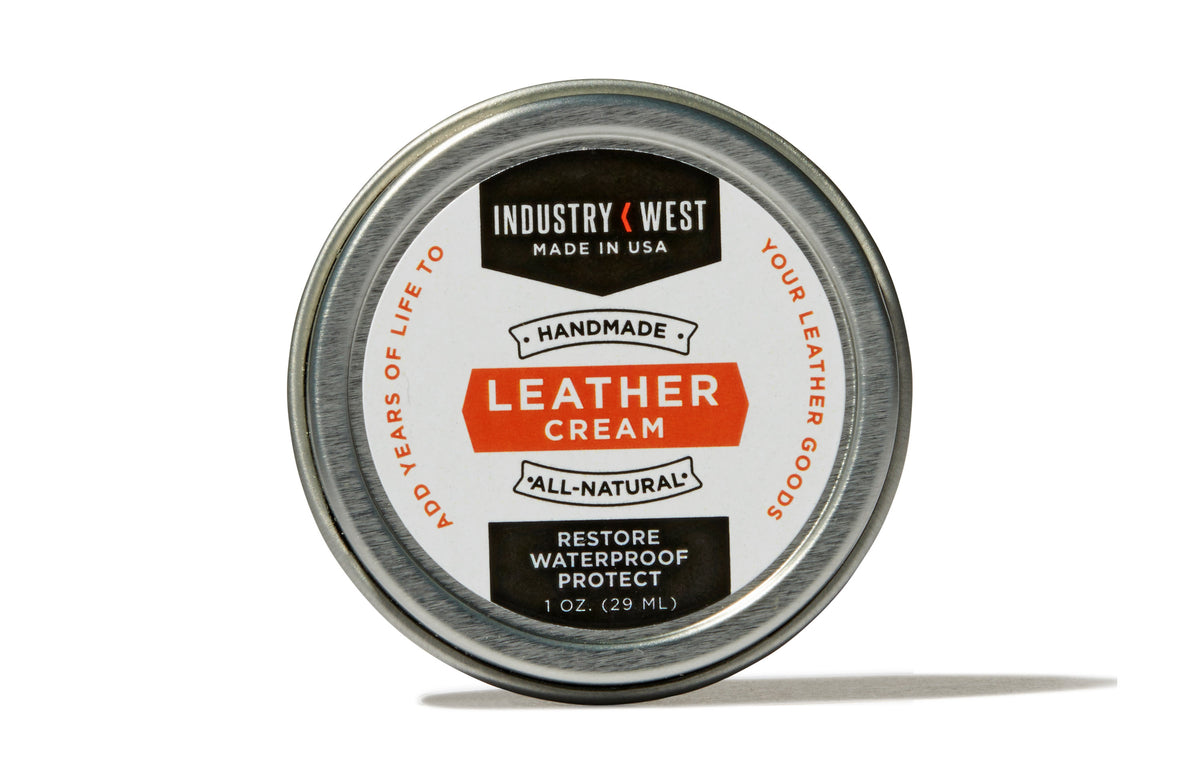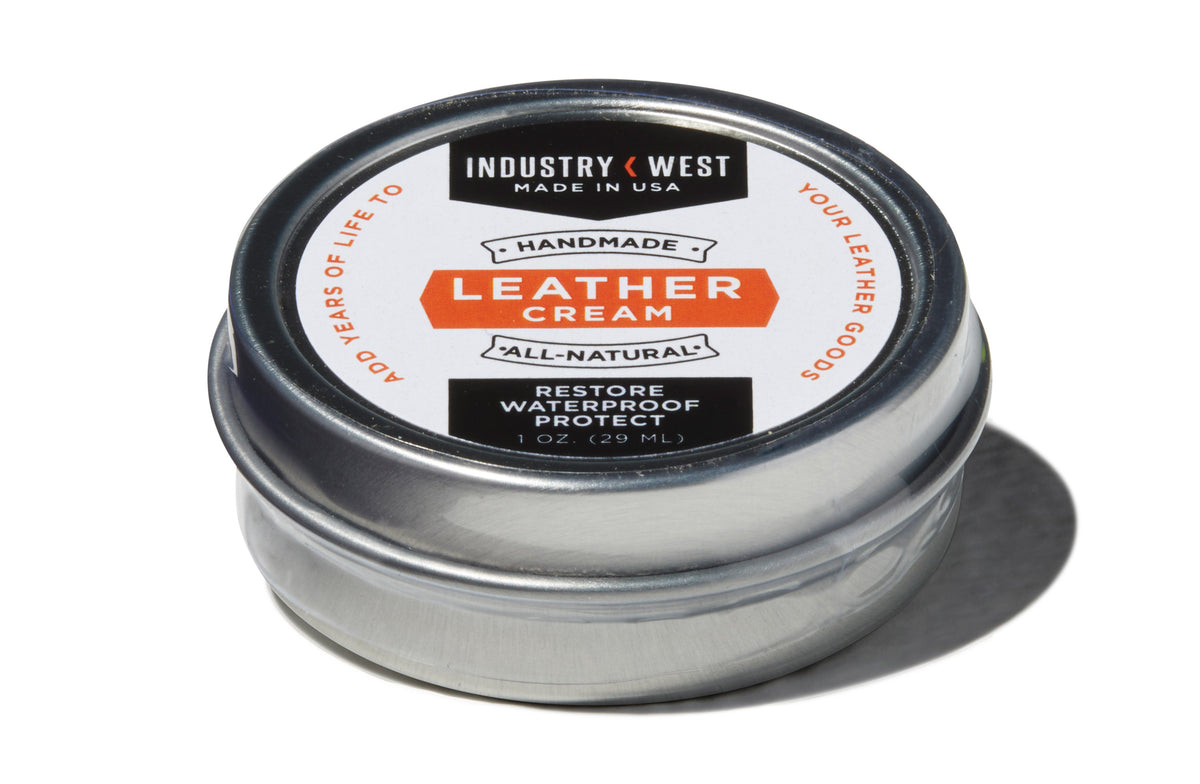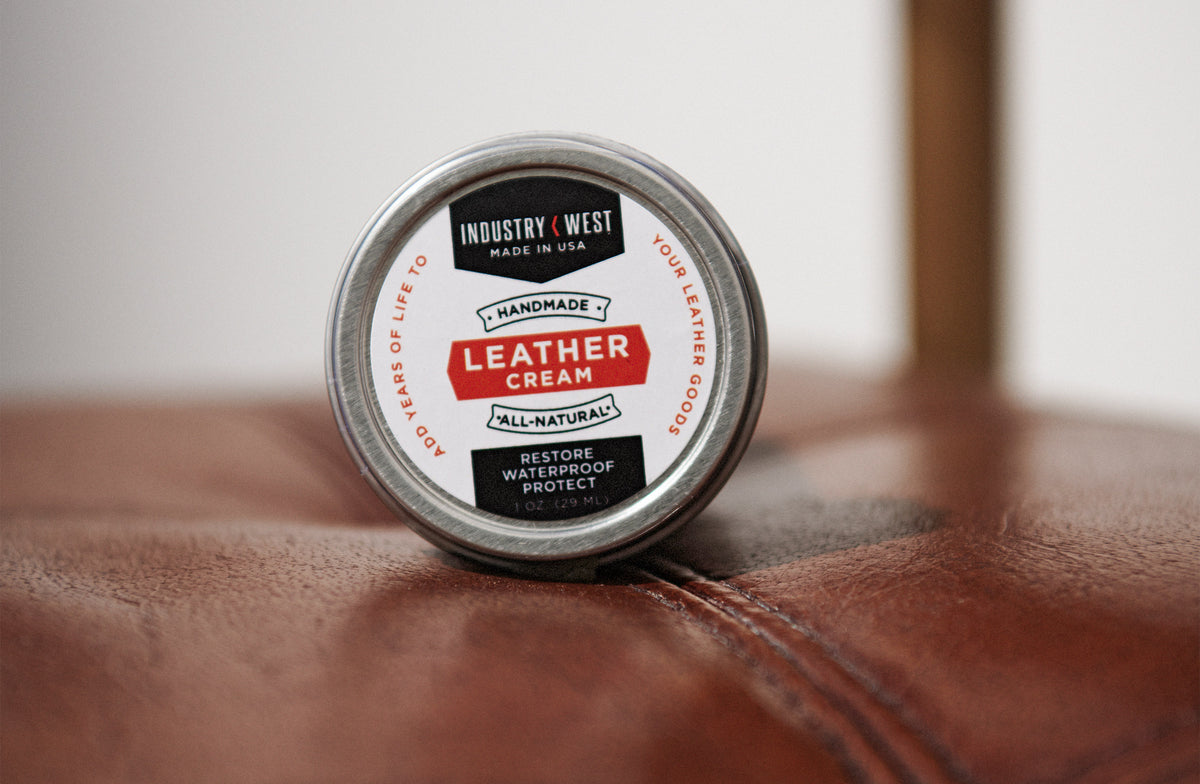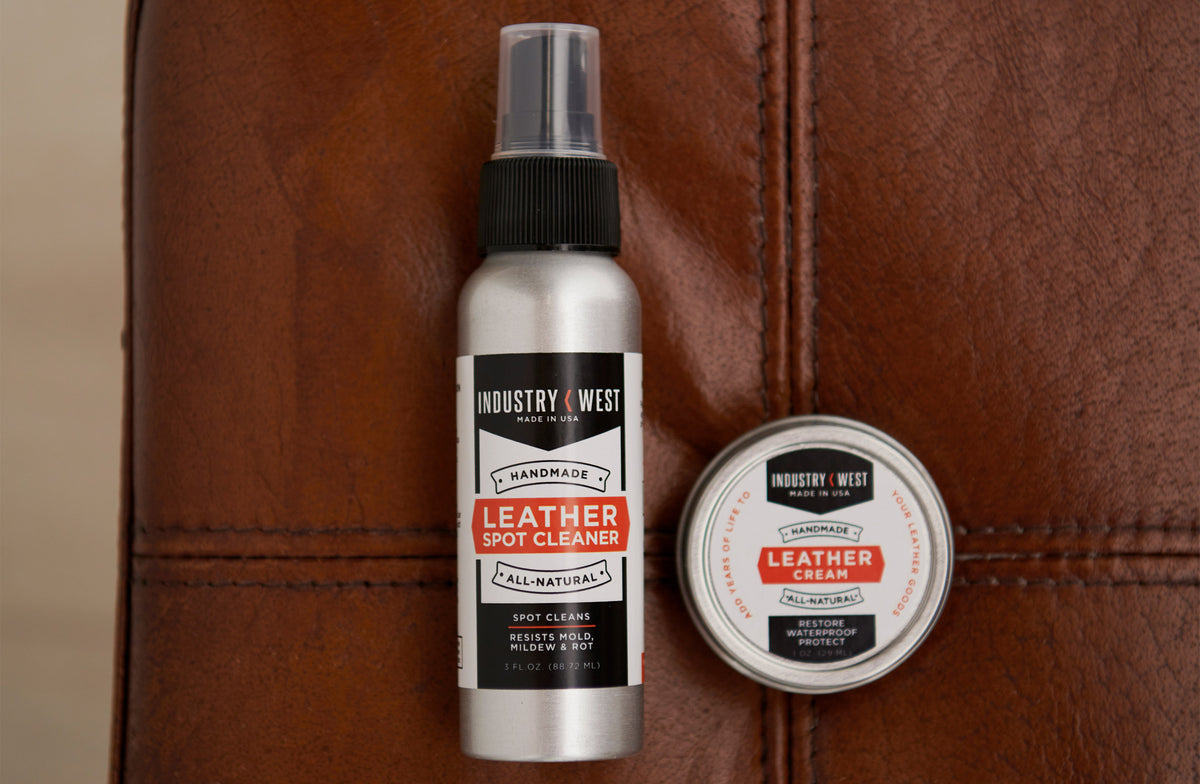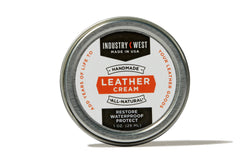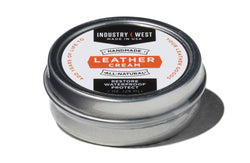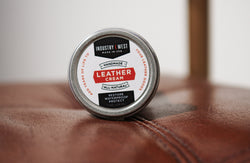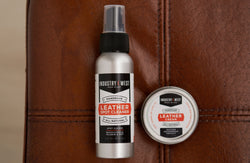 In stock - delivers in 7 to 10 business days

Safe & convenient delivery Learn more

Up to 22.5% off for trade partners. Become a partner.
Product Highlights
Use this all-natural conditioning cream to restore, waterproof, and protect leather surfaces. Not recommended for use on suede, nubuck, or pull-up leathers.
APPLICATION INSTRUCTIONS
Clean dirt, buildup and other surface contaminants.
Apply a small amount onto lint-free, colorfast cloth, and rub in circular motions until fully coated.
Let dry for 1 hour, apply more coats if needed. Let cure for 24 hours.
Ingredients: Triple filtered beeswax, unique blend of seed oils, naturally occurring lipids
Assembly & Care
Assembly is not required.
Returns & Warranty
Any damage that may occur during the shipping process is covered in our warranty, and Industry West will facilitate a complimentary replacement if notified within 14 days of receiving your order. Accessories, trays, pillows, mirrors and ceramics are not covered under our commercial warranty.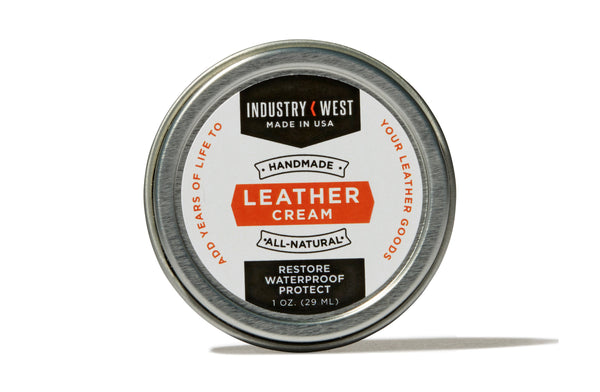 Product Details
Product Name
Leather Cleaner Cream
Price
$12
Shipping Status
In stock - delivers in 7 to 10 business days
DIMENSIONS
1 oz.
SKU
IW-LEATHERCREAM
Description

Use this all-natural conditioning cream to restore, waterproof, and protect leather surfaces. Not recommended for use on suede, nubuck, or pull-up leathers.

 

APPLICATION INSTRUCTIONS

Clean dirt, buildup and other surface contaminants.
Apply a small amount onto lint-free, colorfast cloth, and rub in circular motions until fully coated.
Let dry for 1 hour, apply more coats if needed. Let cure for 24 hours.

 

Ingredients: Triple filtered beeswax, unique blend of seed oils, naturally occurring lipids