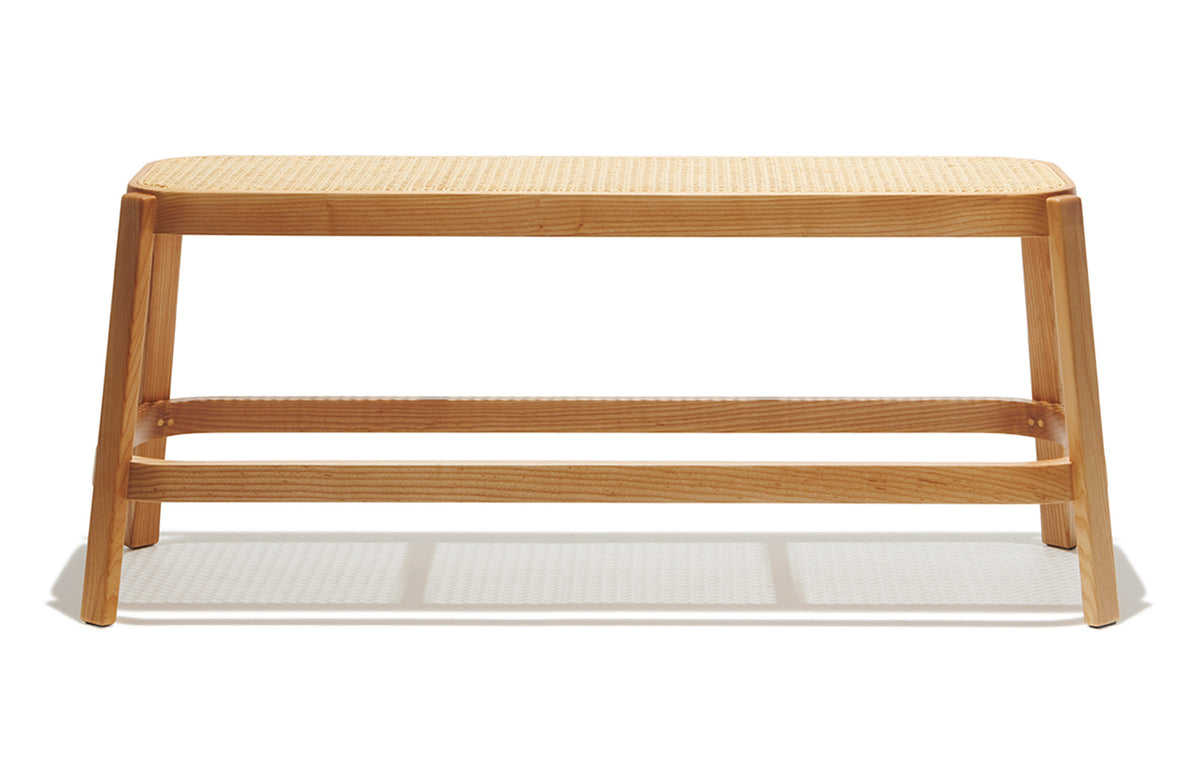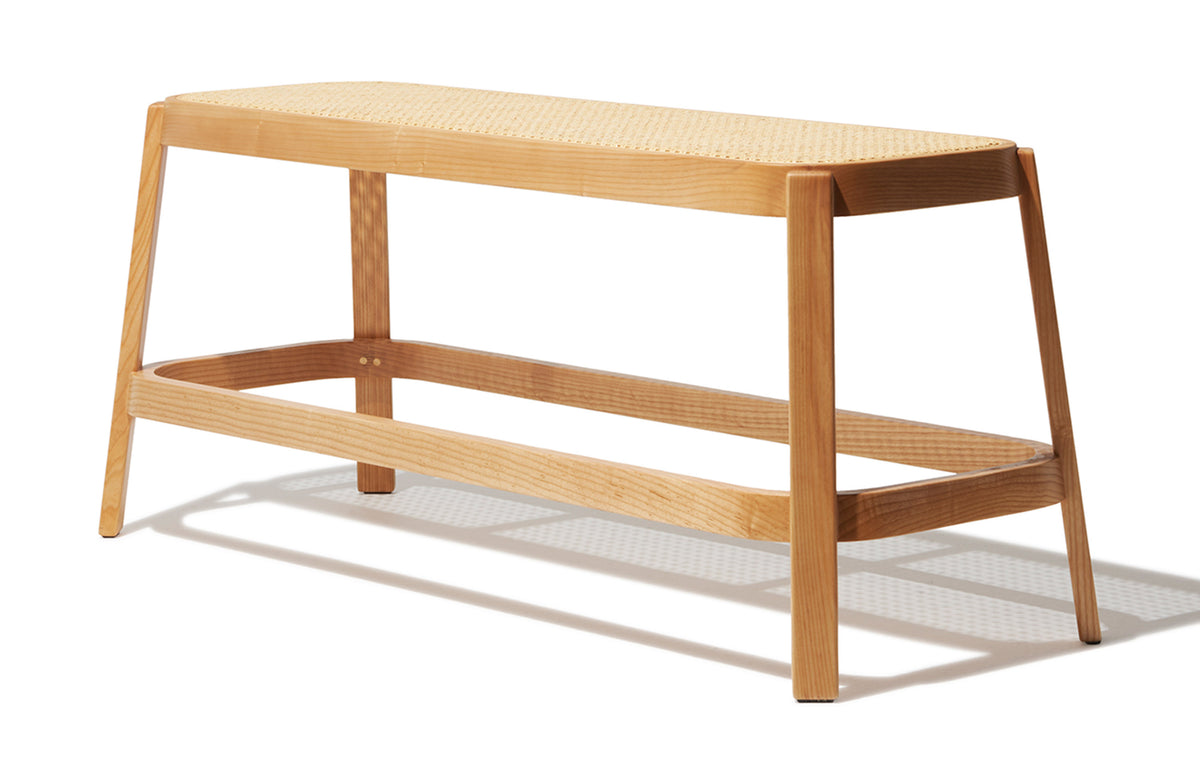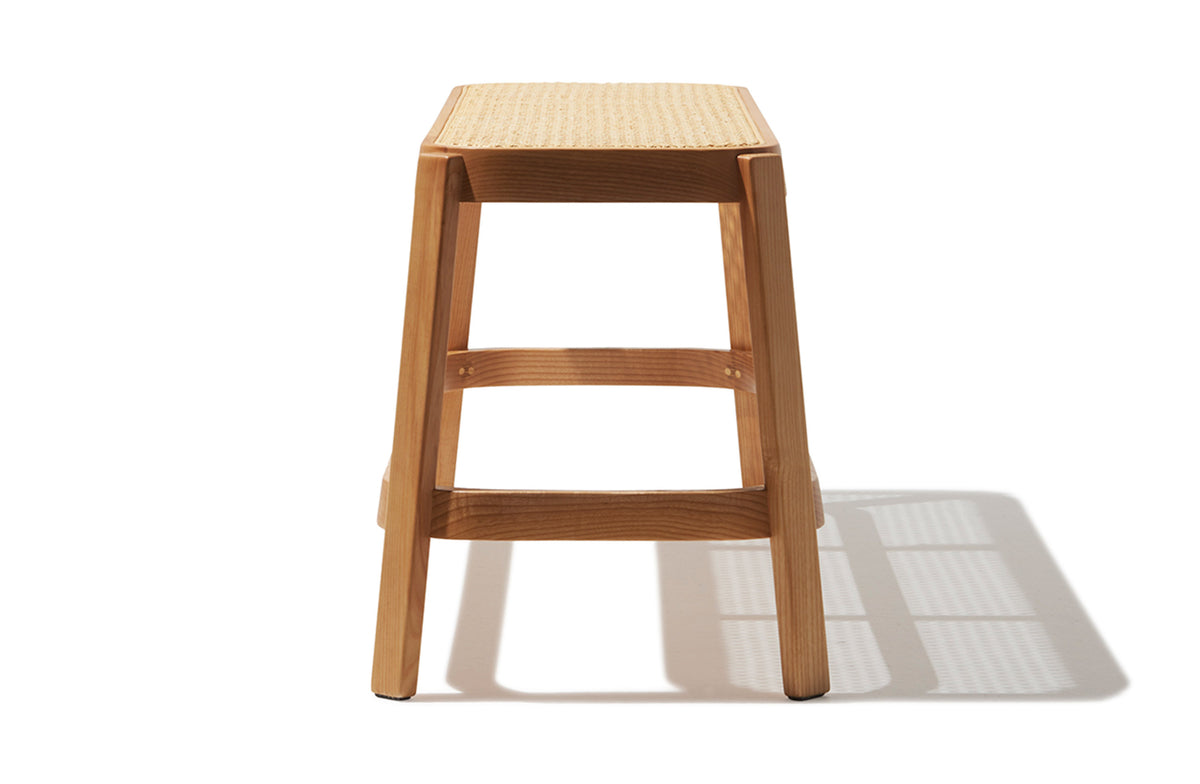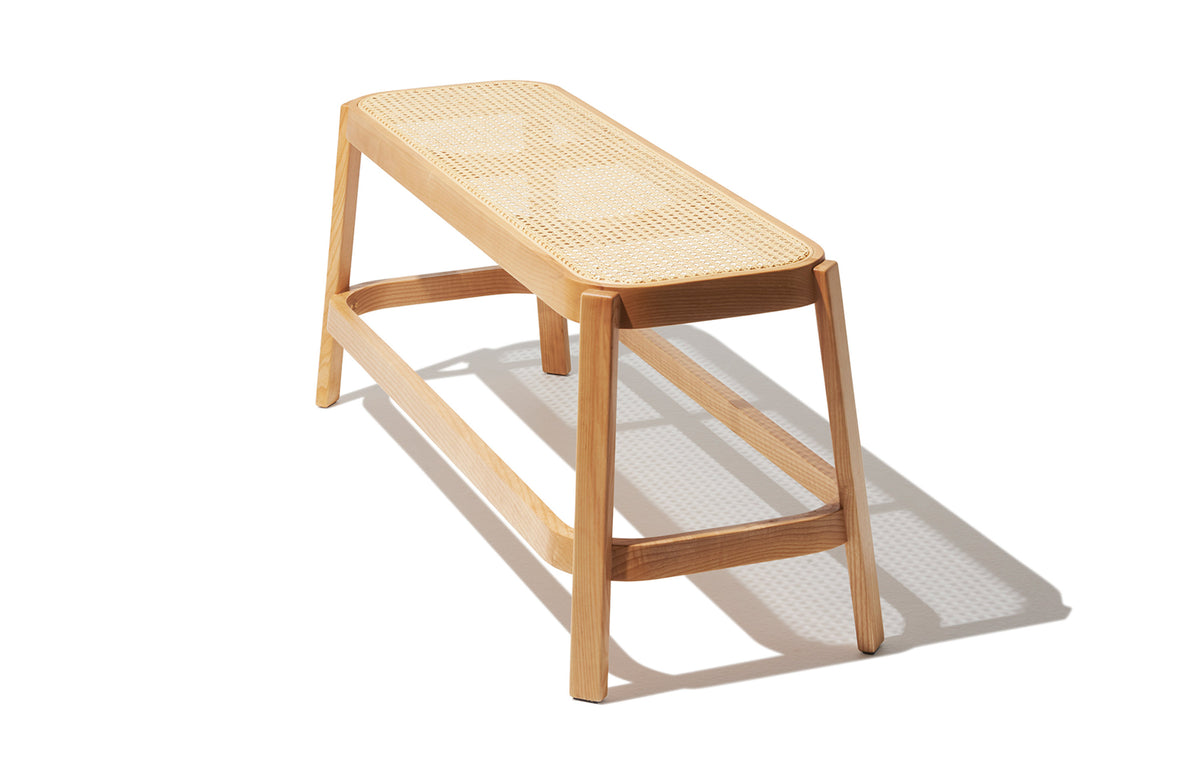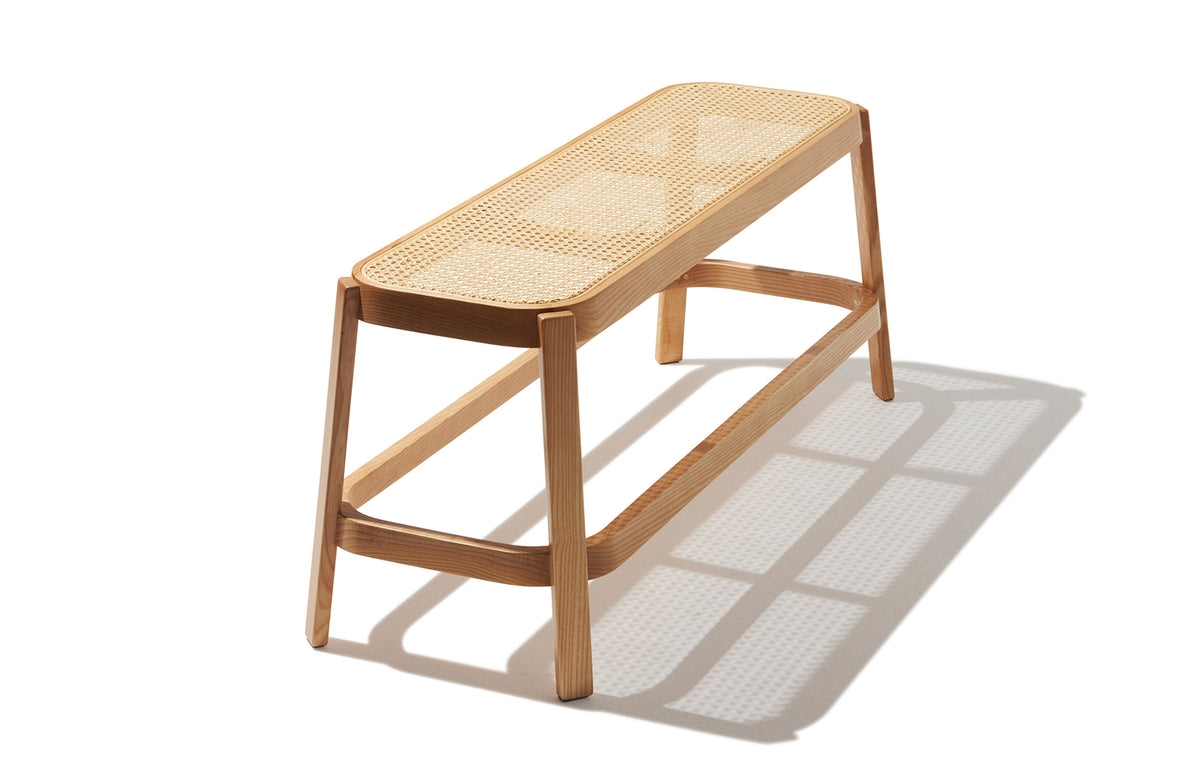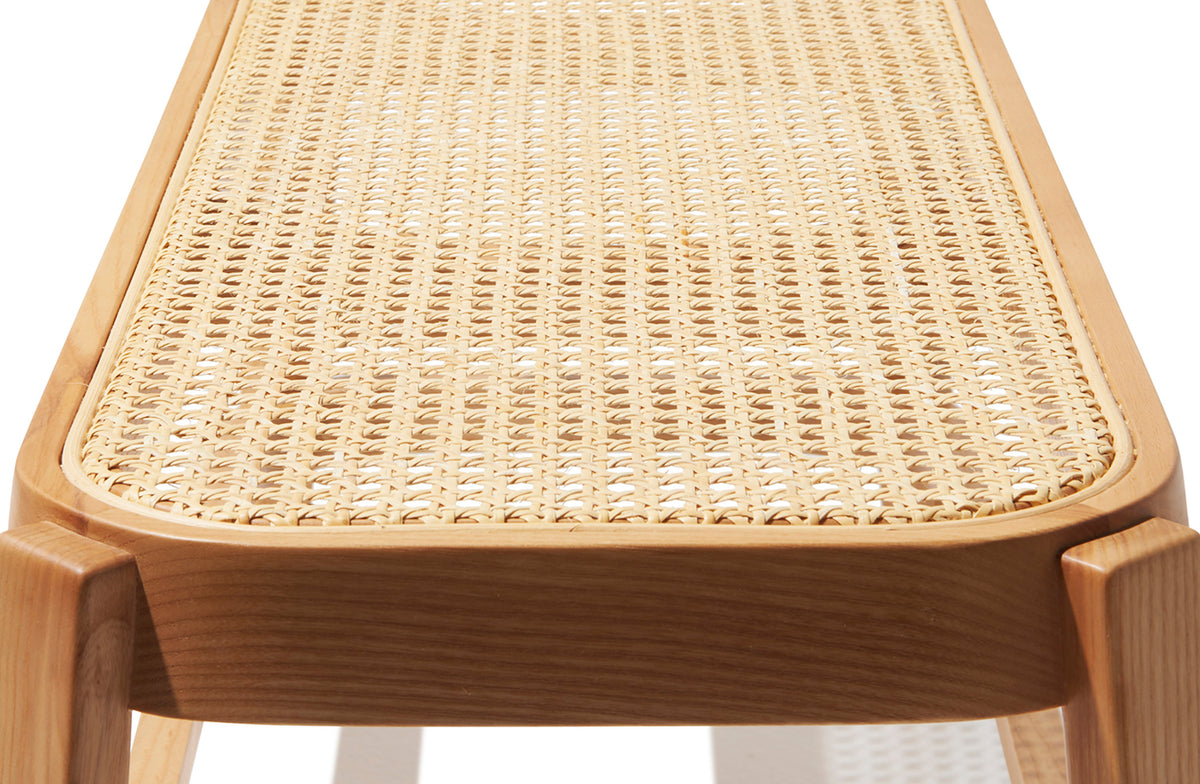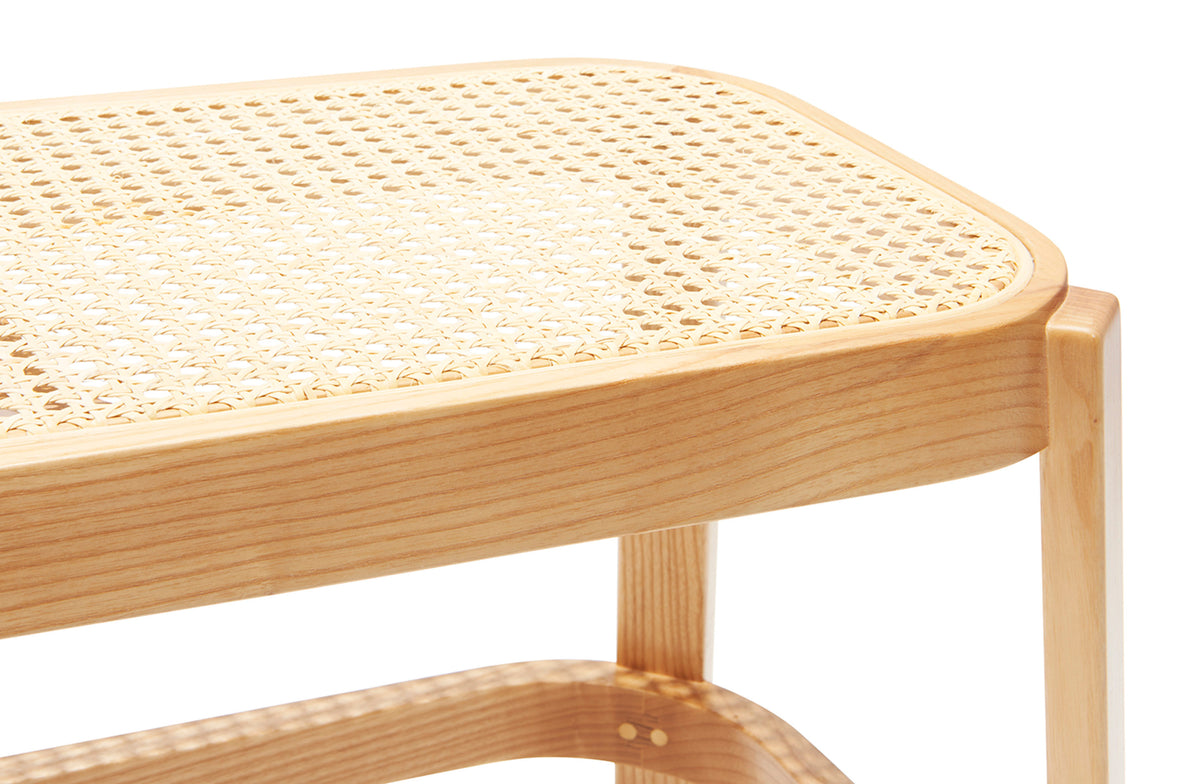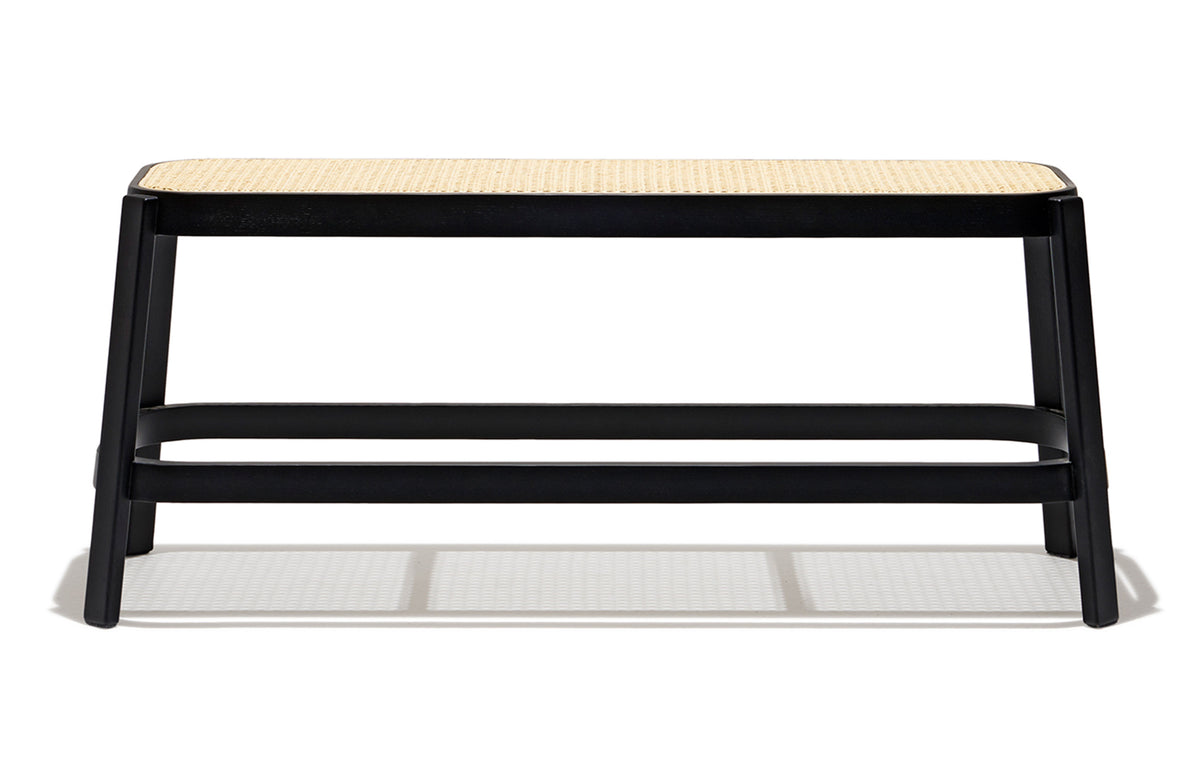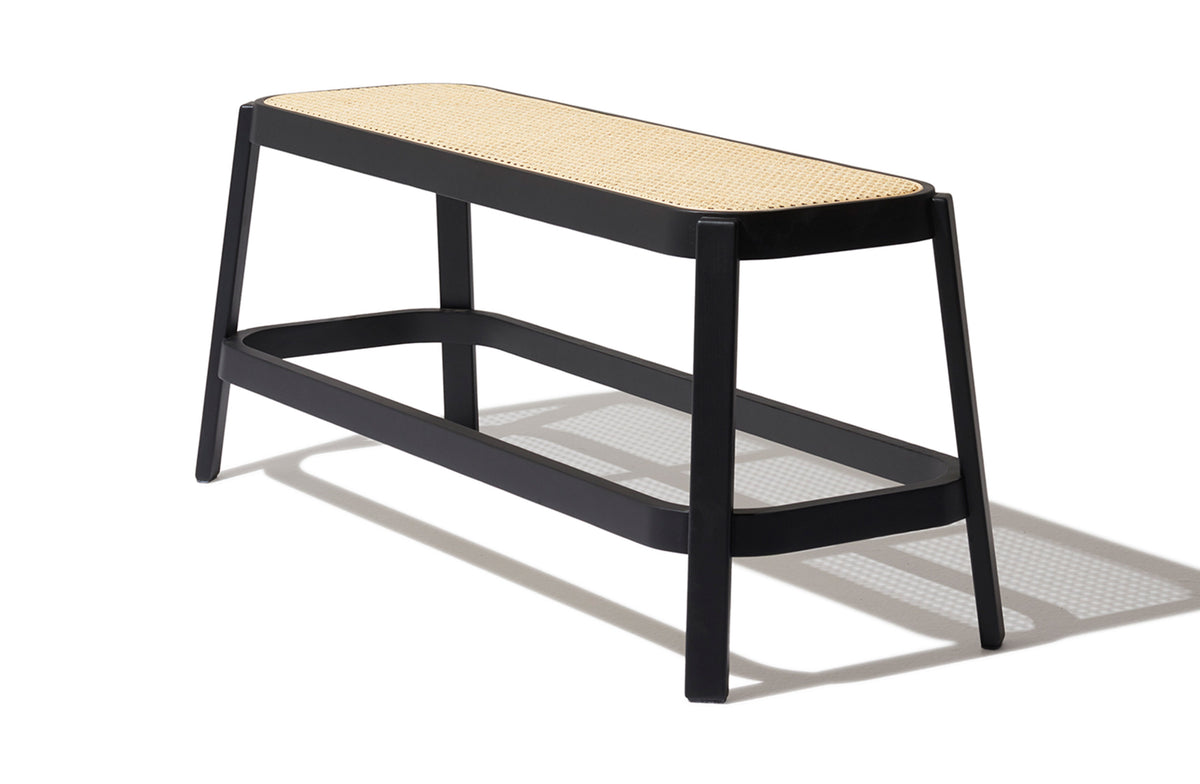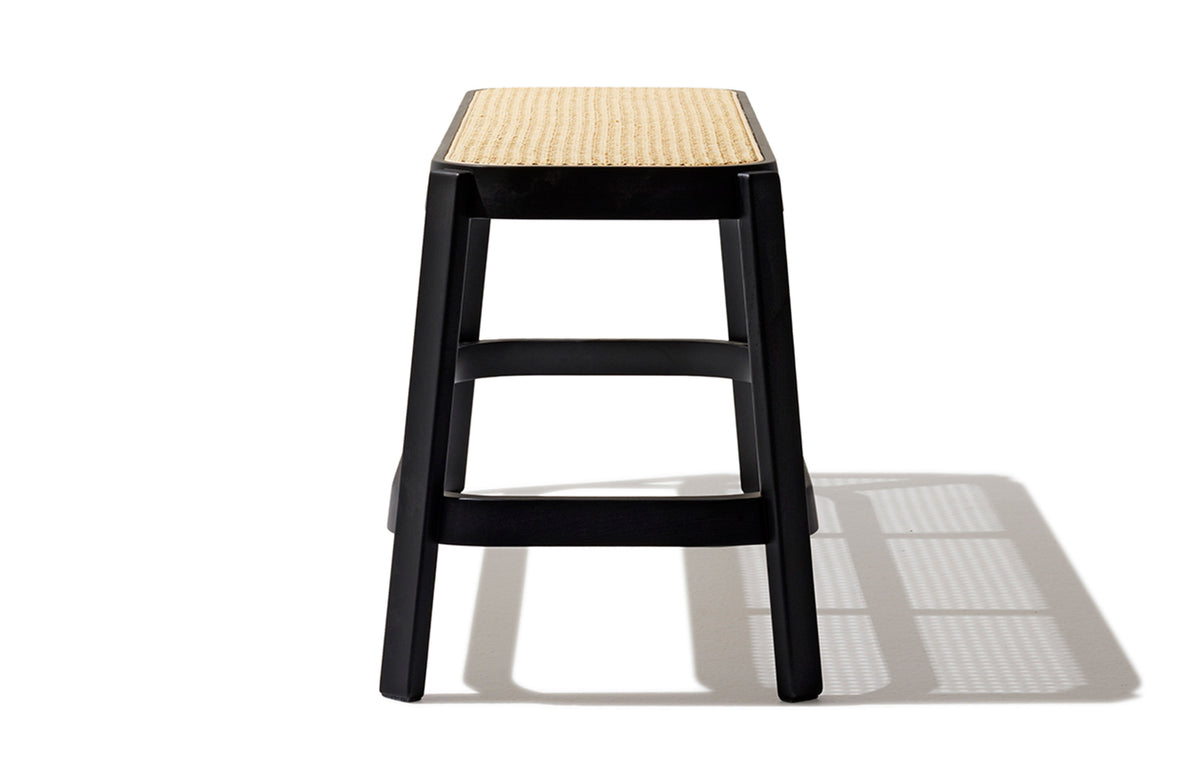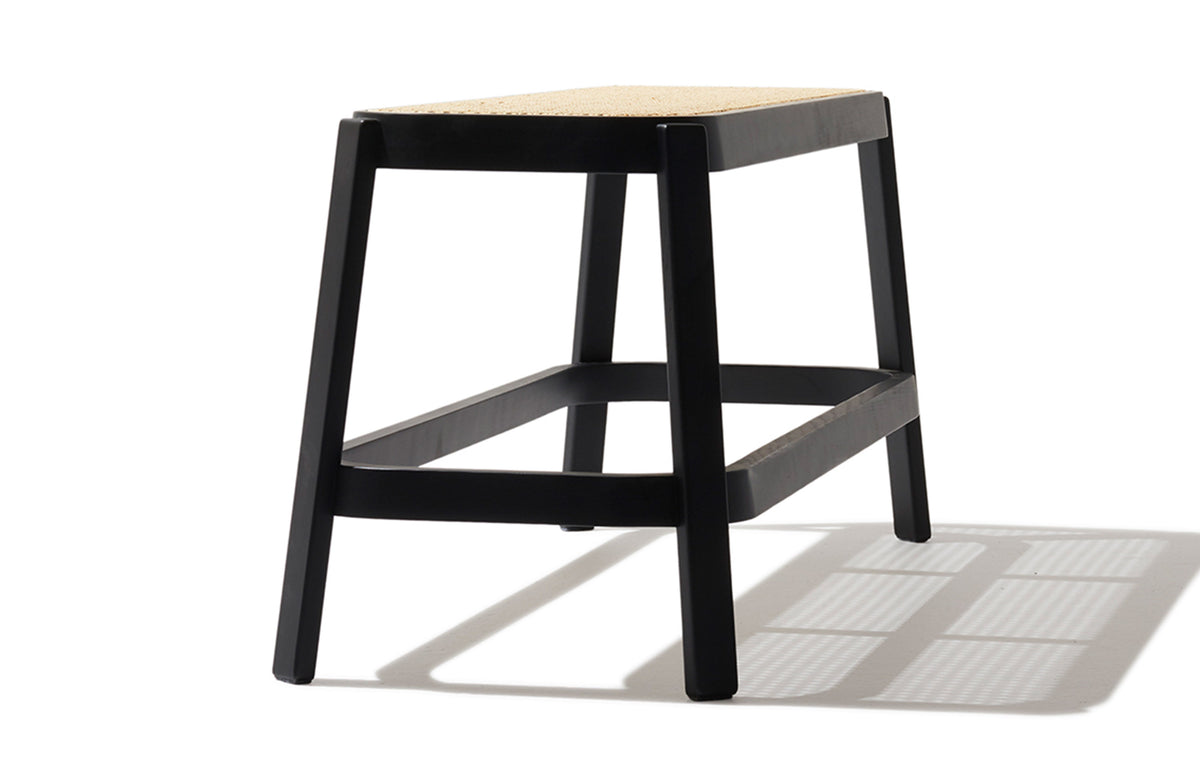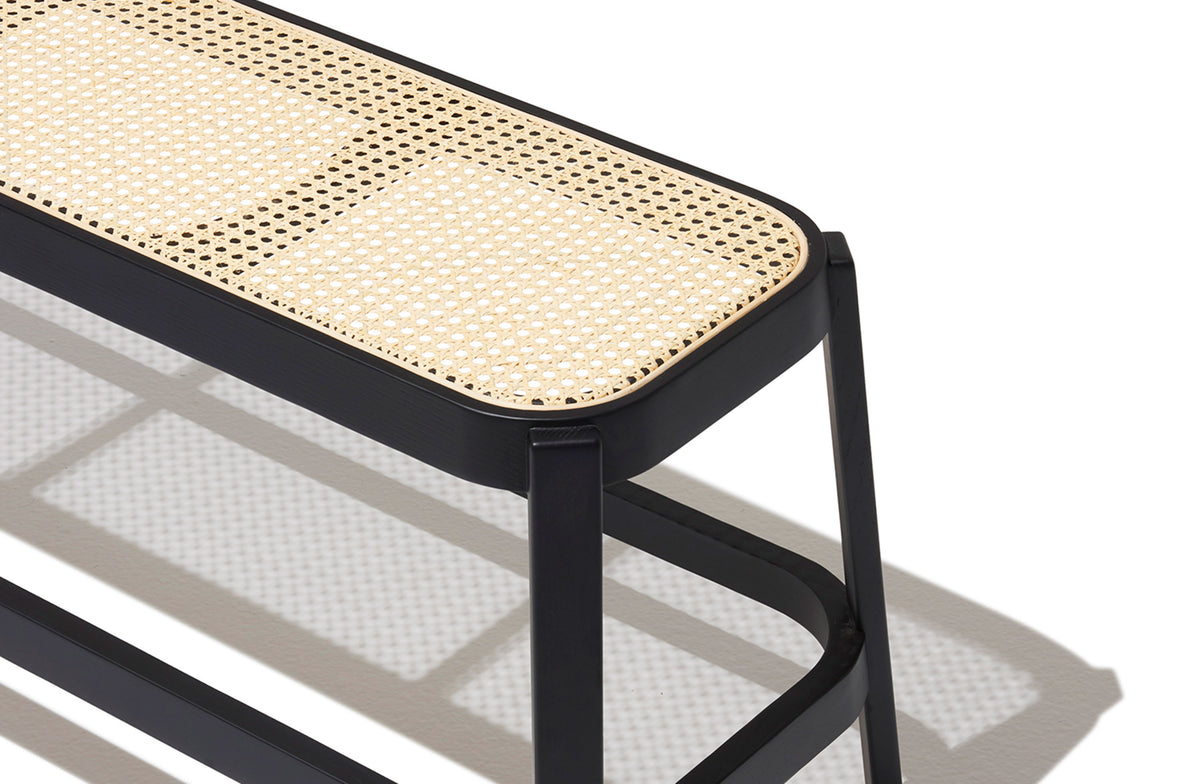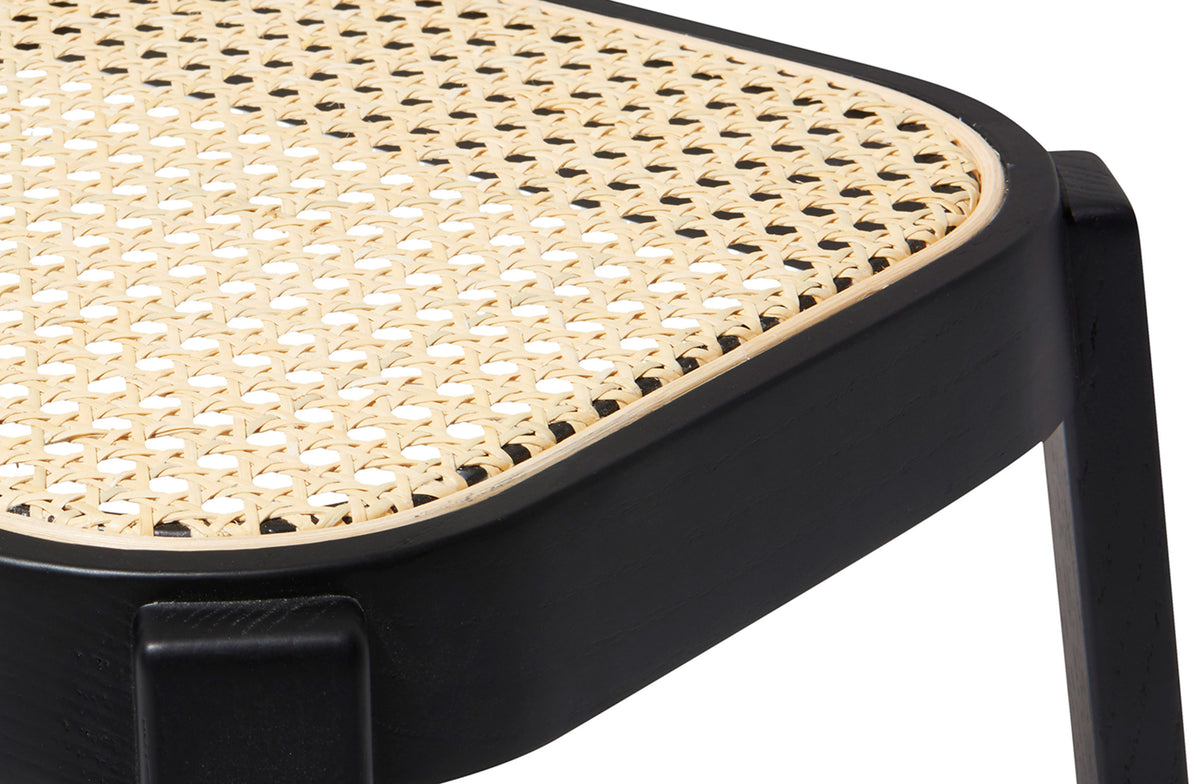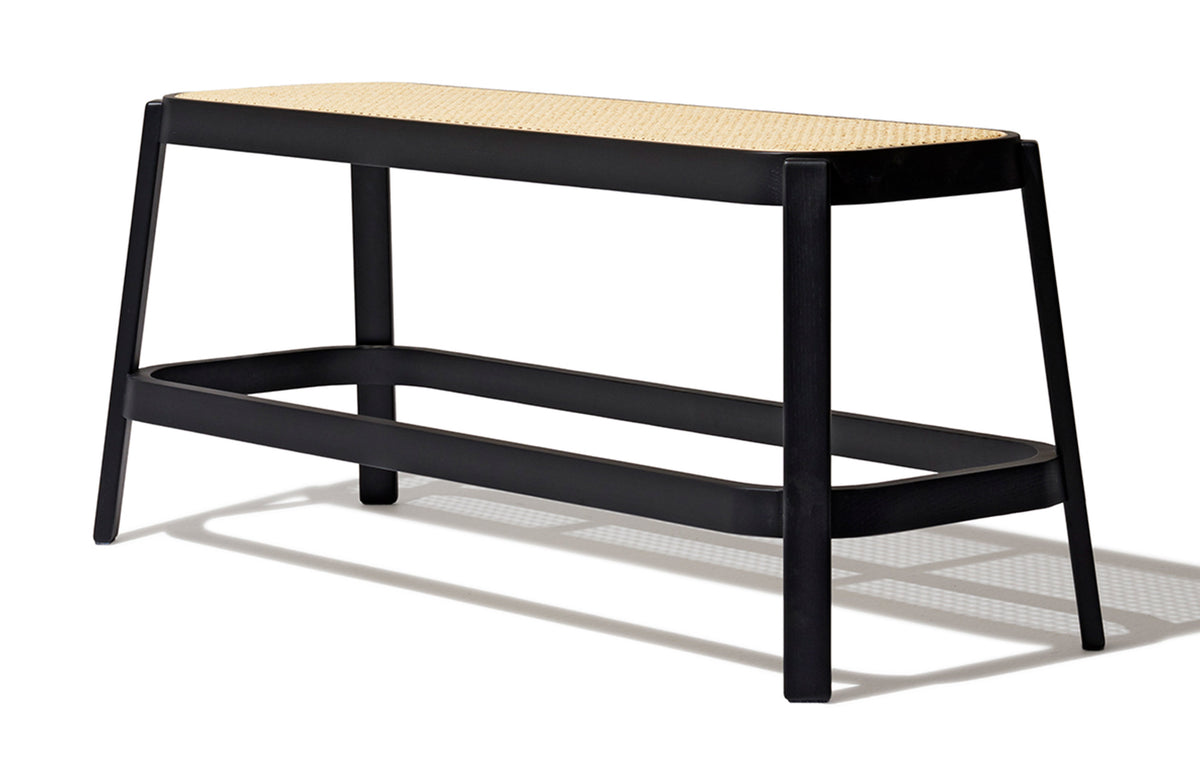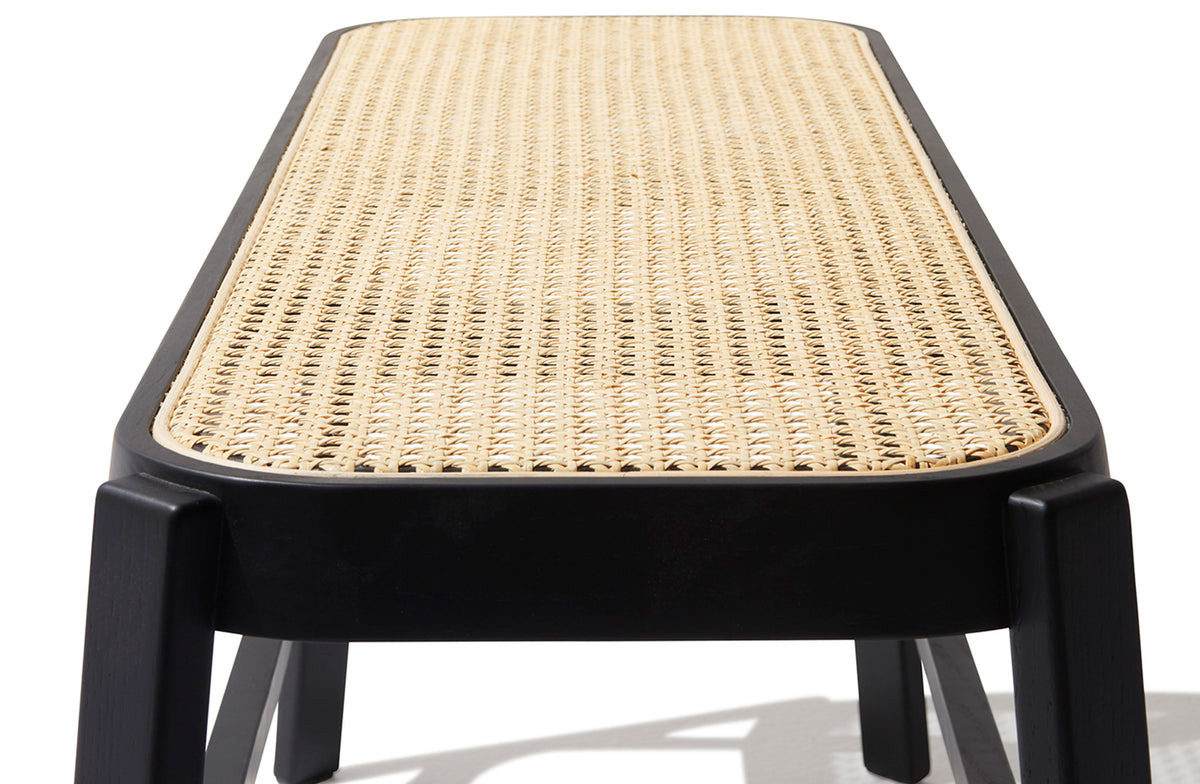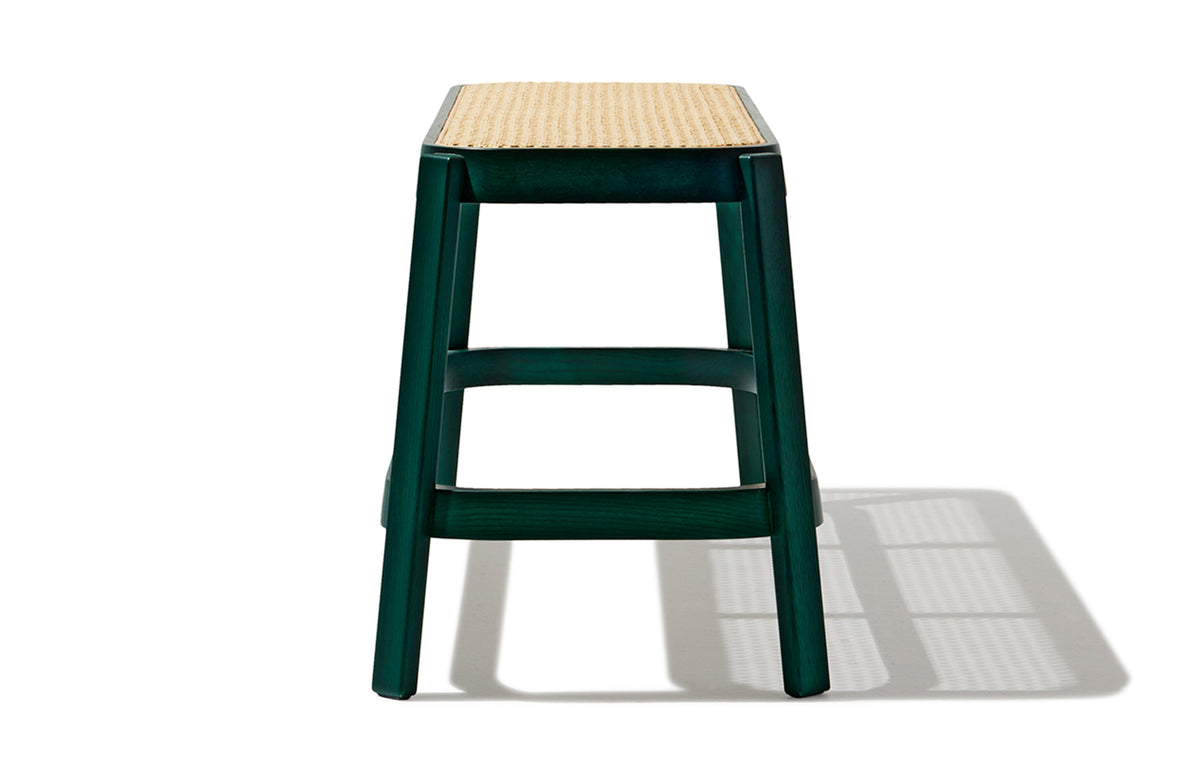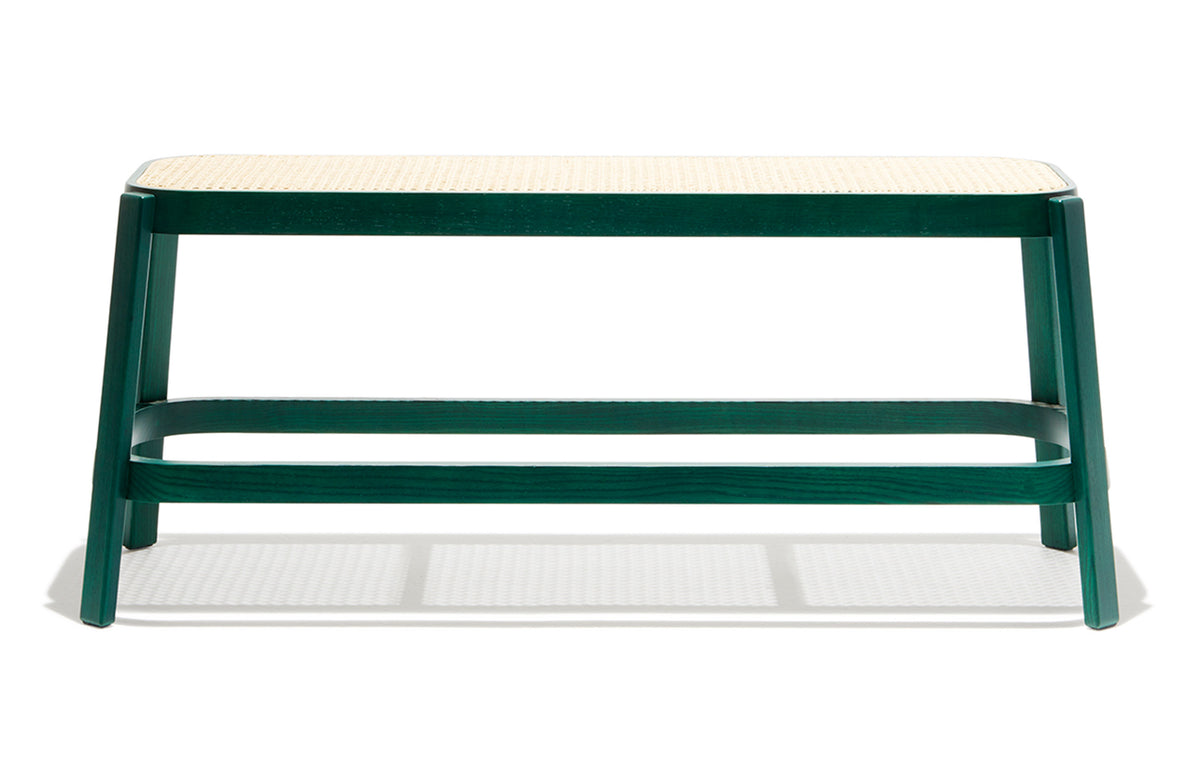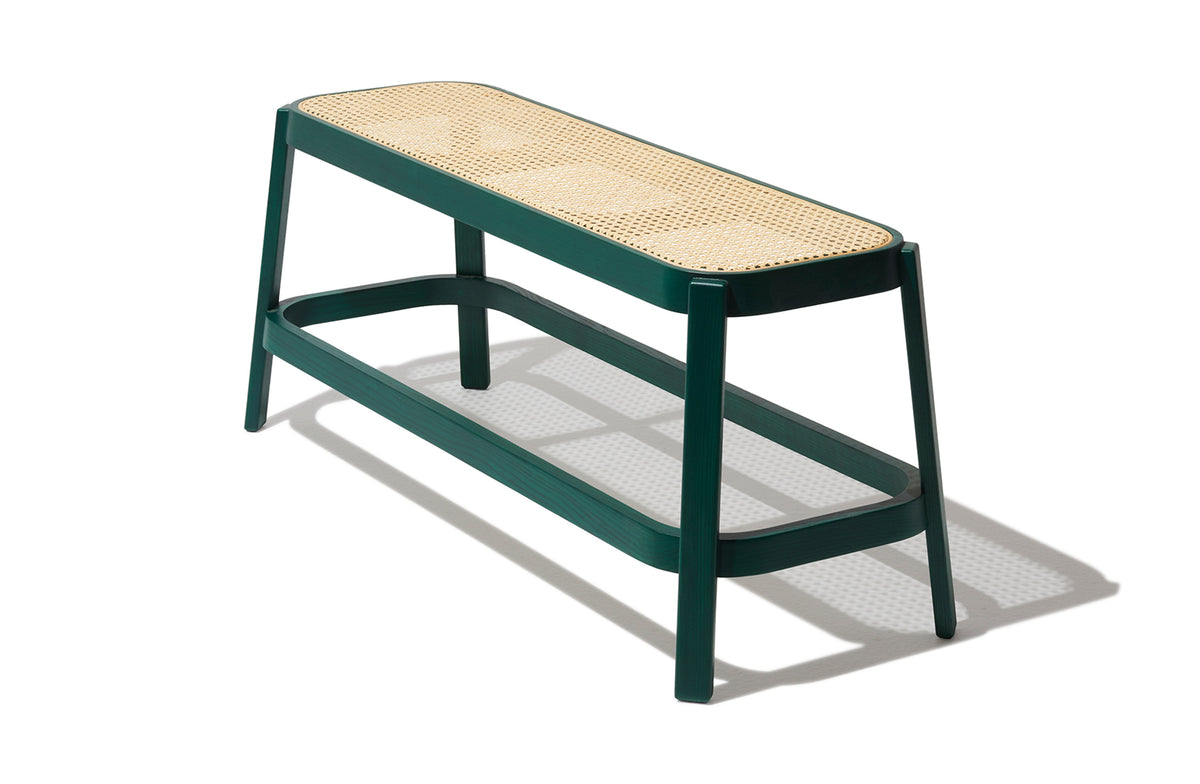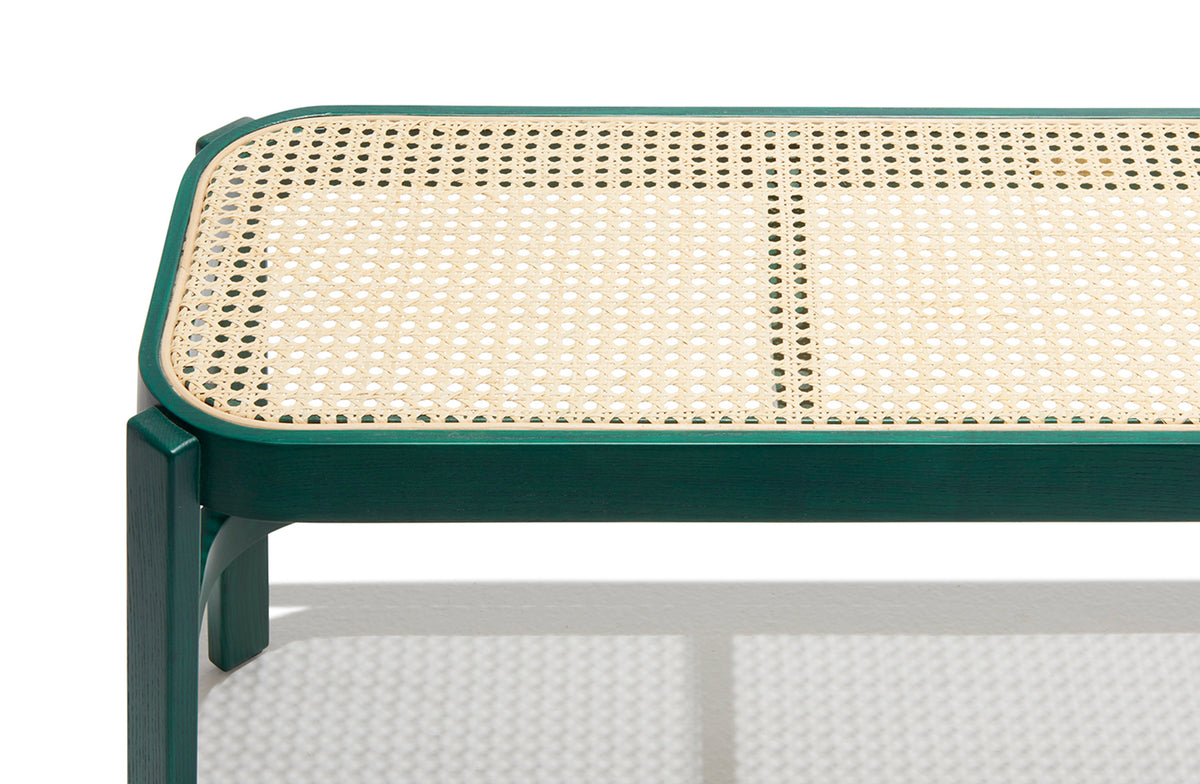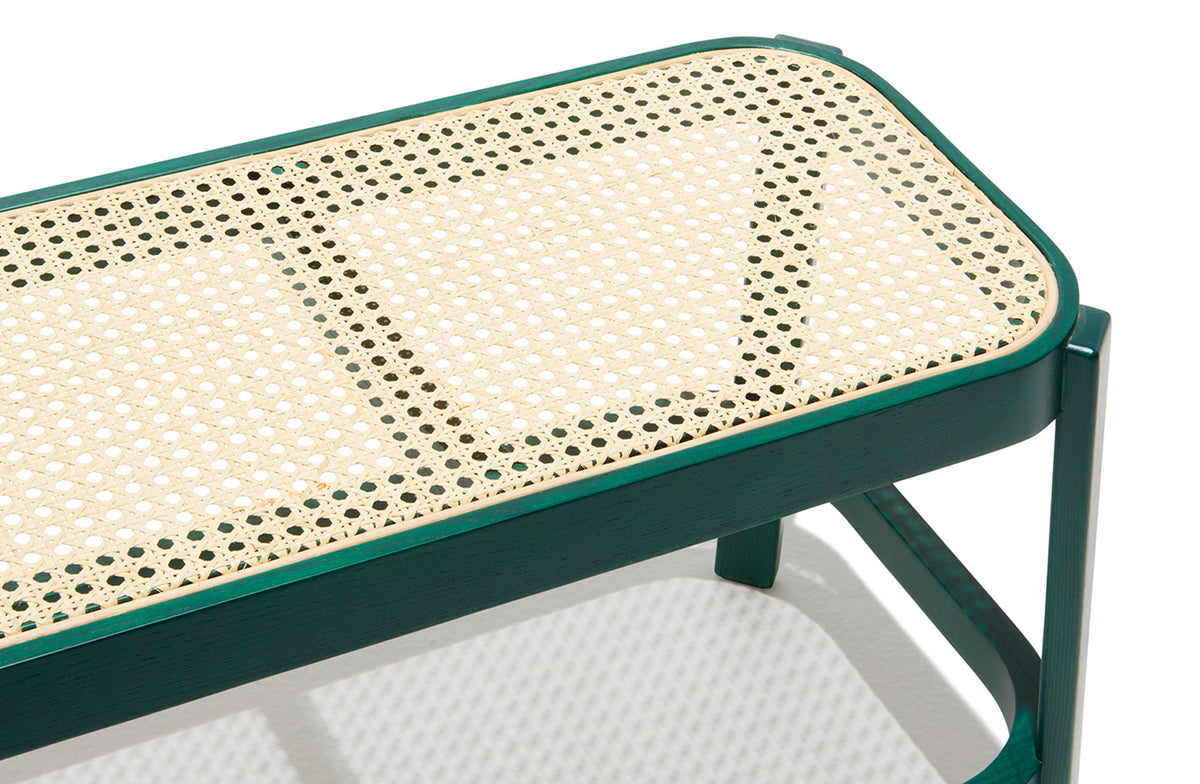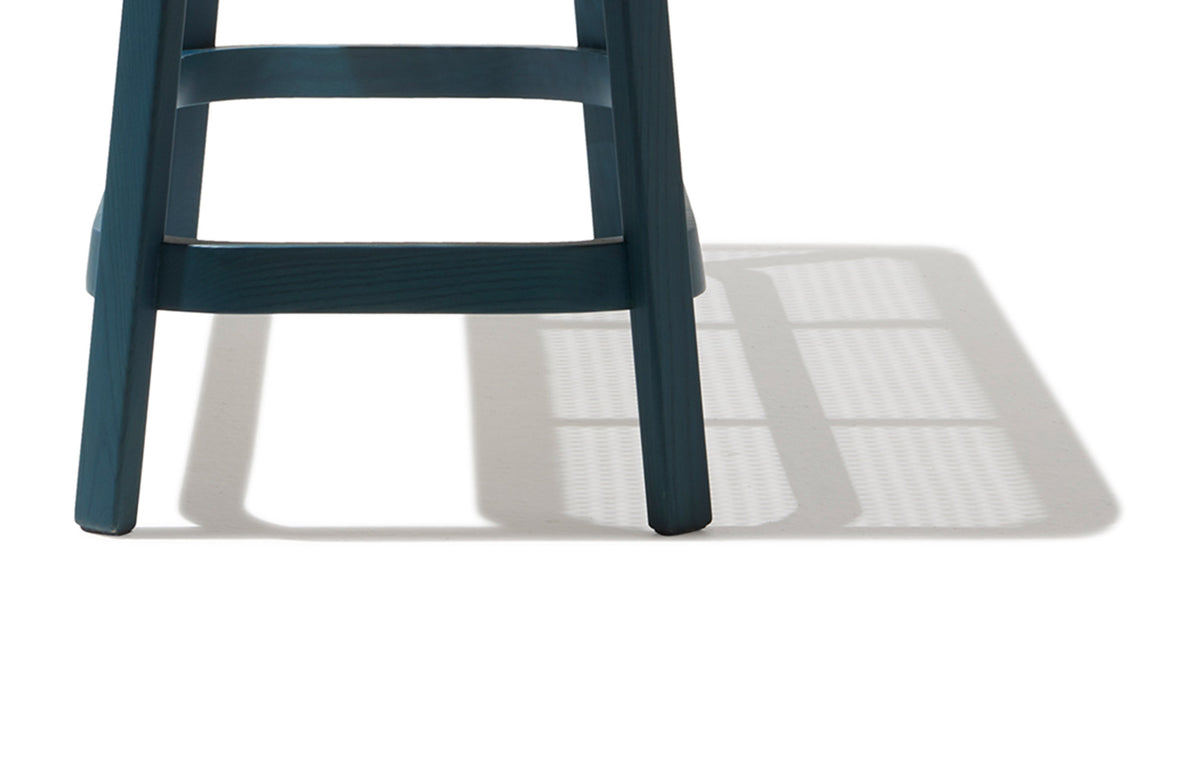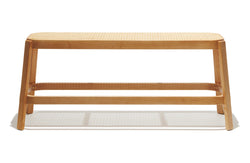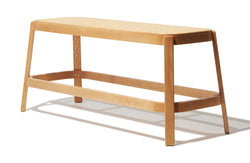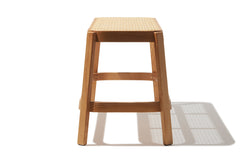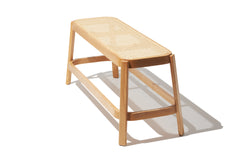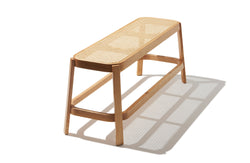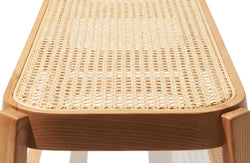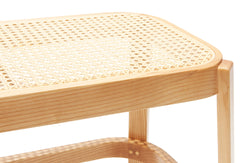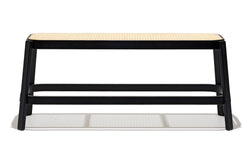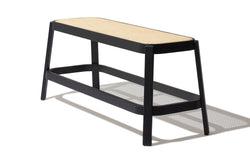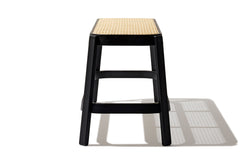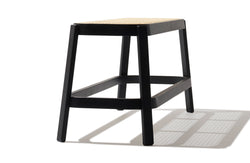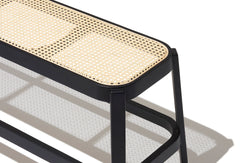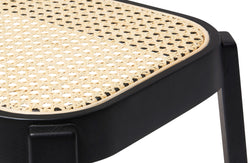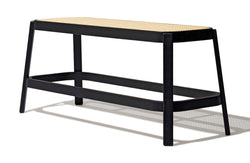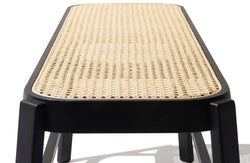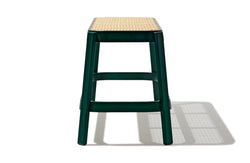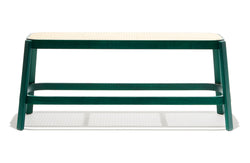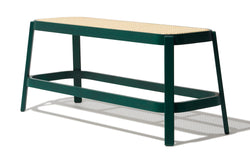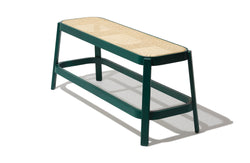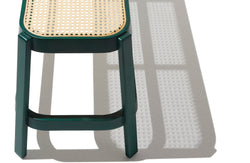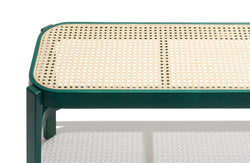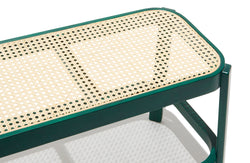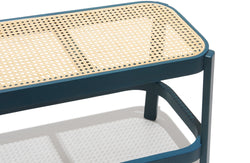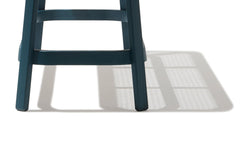 Delivers 12/27-1/11

Safe & convenient delivery Learn more

Up to 22.5% off for trade partners. Become a partner.
Product Highlights
A contemporary reinvention of a popular mid-century design, the Cane Bench hosts vibrant ash wood and curved contours for an eye-catching accent piece. This Cane Bench features a solid ash wood frame in a variety of colors, including natural wood, black, green, and ocean blue. The delicately woven cane on the Cane Bench sets off the curved ash lines for an aesthetically pleasing combination.
The cane used for this product has received Forest Stewardship Council (FSC) certification, which ensures that the materials come from responsibly managed forests that provide environmental, social and economic benefits.
• solid ash wood frame
• delicately woven cane
Assembly & Care
Assembly is not required.
Avoid contact with hot items and immediately soak up spills. To clean, use a cloth moistened with warm water and mild soap.
Returns & Warranty
Our industry-leading warranty covers a full year of manufacturing defects from time of receipt, damage to domestic shipments, and an average of 3-5 years on indoor furniture construction, dependent on material. Final sale items, custom orders, and damage from improper use are not covered under warranty. While we ensure the highest quality of outdoor furniture, our UV-resistant products are not fade-proof and may experience normal wear due to exposure. For a comprehensive list of coverage, please visit our warranty page.
Free swatches for trade partners. Become a partner.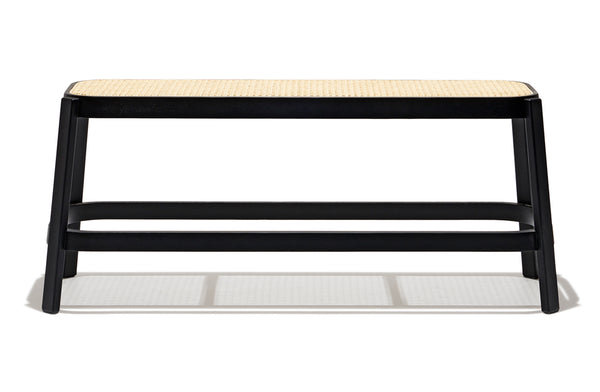 Product Details
Product Name
Cane Bench
Price
$740
Shipping Status
Delivers 12/27-1/11
DIMENSIONS
42.5" Wide x 15" Deep x 17.7" High
Color
Black
SKU
IW-CANE-BCH-BK
Description

A contemporary reinvention of a popular mid-century design, the Cane Bench hosts vibrant ash wood and curved contours for an eye-catching accent piece. This Cane Bench features a solid ash wood frame in a variety of colors, including natural wood, black, green, and ocean blue. The delicately woven cane on the Cane Bench sets off the curved ash lines for an aesthetically pleasing combination.

 

The cane used for this product has received Forest Stewardship Council (FSC) certification, which ensures that the materials come from responsibly managed forests that provide environmental, social and economic benefits.

• solid ash wood frame
• delicately woven cane
Cane Collection
An ensemble of solid ash wood and delicately woven cane. Explore our full collection