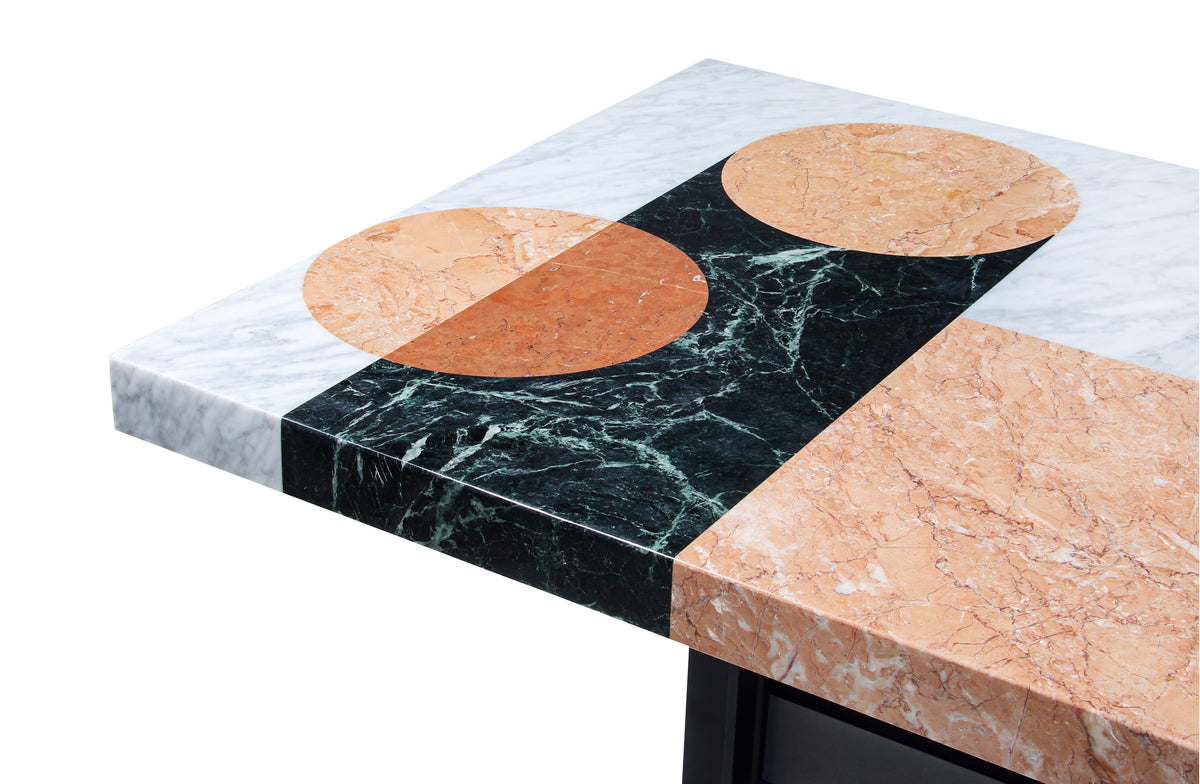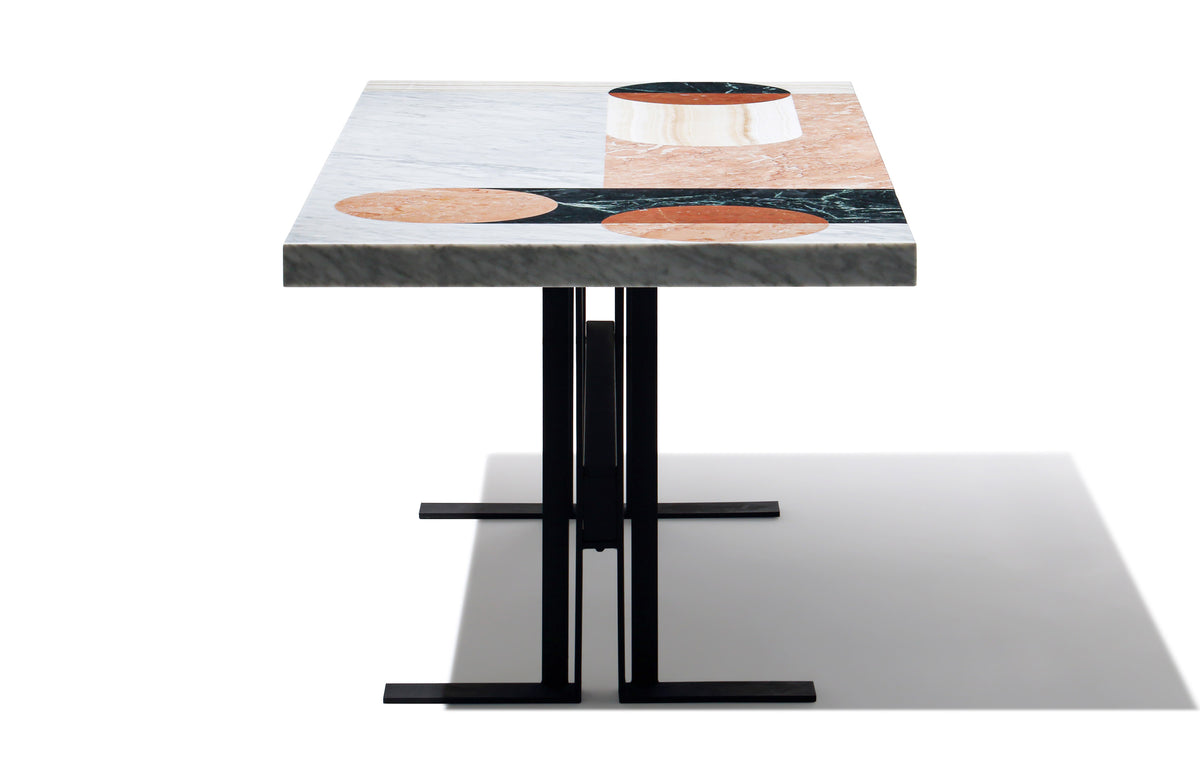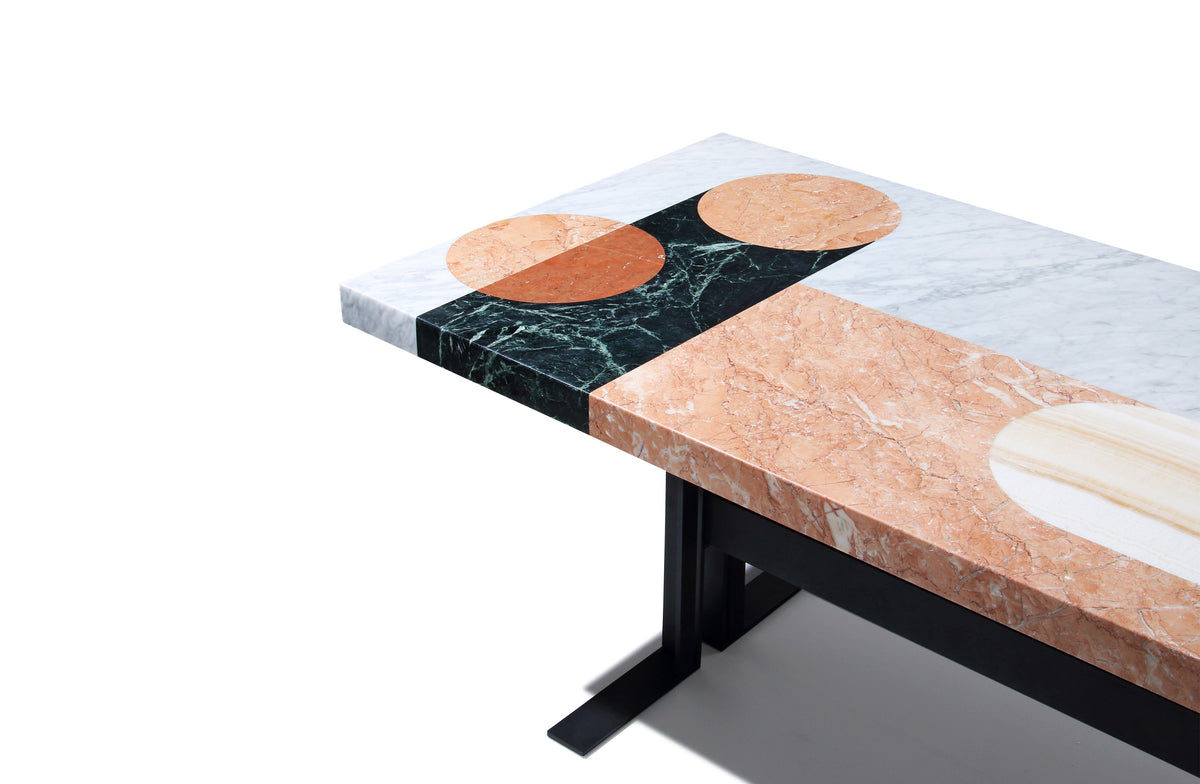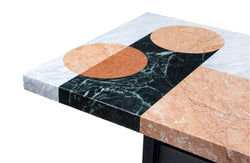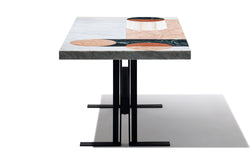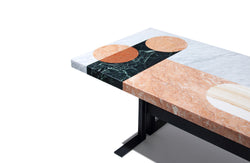 Estimated Delivery 2/21-3/7

Safe & convenient delivery Learn more

Up to 22.5% off for trade partners. Become a partner.
Product Highlights
Gather around this stunning marble centerpiece and conversation starter. The Atmos Dining Table will elicit daydreams of sipping espresso in Verona, featuring five contrasting yet complementary types of marble in a mosaic fashion. Supported by a distressed black metal frame, this sophisticated statement piece does it all.
• 5 varieties of marble
• black metal base
Assembly & Care
Assembly is required.
Avoid direct contact with hot items and immediately soak up spills. Apply a protective sealant as needed, according to solution package instructions.
Returns & Warranty
Due to the unique material of this marble item we are unable to warranty this product for commercial use. Any incidental damage that may occur to this item through use, will not be warranted for replacements.
Free swatches for trade partners. Become a partner.
Product Details
Product Name
Atmos Dining Table
Price
$3,695
Shipping Status
Estimated Delivery 2/21-3/7
DIMENSIONS
71" Wide x 35" Deep x 29.5" High
Tabletop Thickness
2.6"
Weight
253.5 lbs
SKU
AMDT-DB-HPM-KIT
Description
Gather around this stunning marble centerpiece and conversation starter. The Atmos Dining Table will elicit daydreams of sipping espresso in Verona, featuring five contrasting yet complementary types of marble in a mosaic fashion. Supported by a distressed black metal frame, this sophisticated statement piece does it all.

• 5 varieties of marble
• black metal base