Tables for Every Space + Style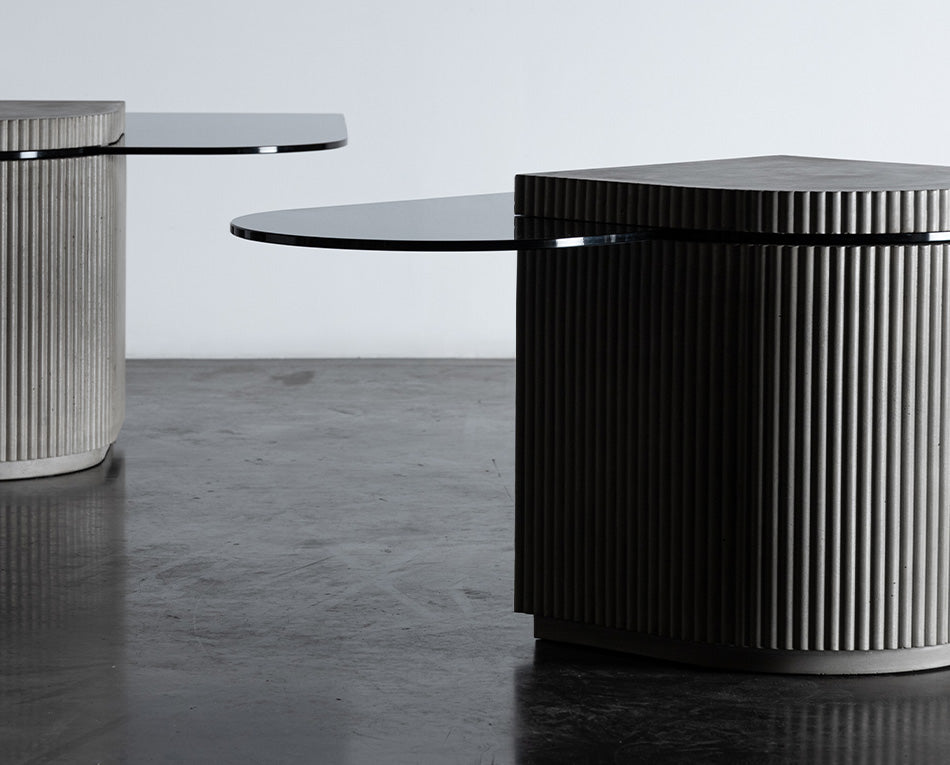 Refined silhouettes
French furniture company Lyon Benton is redefining the constructs of elegant design, producing bold and imaginative pieces that shake tradition. Their visionary approach to enduring style highlights the intricacies and creative freedom of production at scale use notoriously complex material: concrete.
Catered to connecting
Crafted from honest materials, every dining table we offer is built with character for those special moments—big or small. Find the right dining table for your home or commercial space within.
Trending in Tables
See what's popular with our customers and clients.
Industry West Tables
From space-saving dining tables to functional yet stylish end tables and desks, our tables make a statement while working in tandem with other pieces in your home or office. Spanning traditional and industrial to mid-century modern, from wood to metal and everything in between, we have a wide selection of tables for every style and taste. Whether you're looking for an accent piece to tie your room together or a sturdy table that can stand up to everyday wear and tear in a commercial environment, we have the perfect solution.

Our tables are the perfect blend of style and practicality - they add a unique flair to your space while serving their complementary purpose as end or dining pieces. Add a touch of personality to your living space with our tables, designed for aesthetic impact and utility.

Whether you're looking for an occasional, chic addition in your office or want something that conveniently fits into tight corners at home, we have it all. Adding the perfect touch to your office or living space has never been easier. We offer a chic range of occasional pieces, expertly designed to fit effortlessly into any corner and make an impact wherever they go.

Infuse your home or workspace with a one-of-a kind look. Discover our selection of trendsetting tables below and give any space that extra something special!