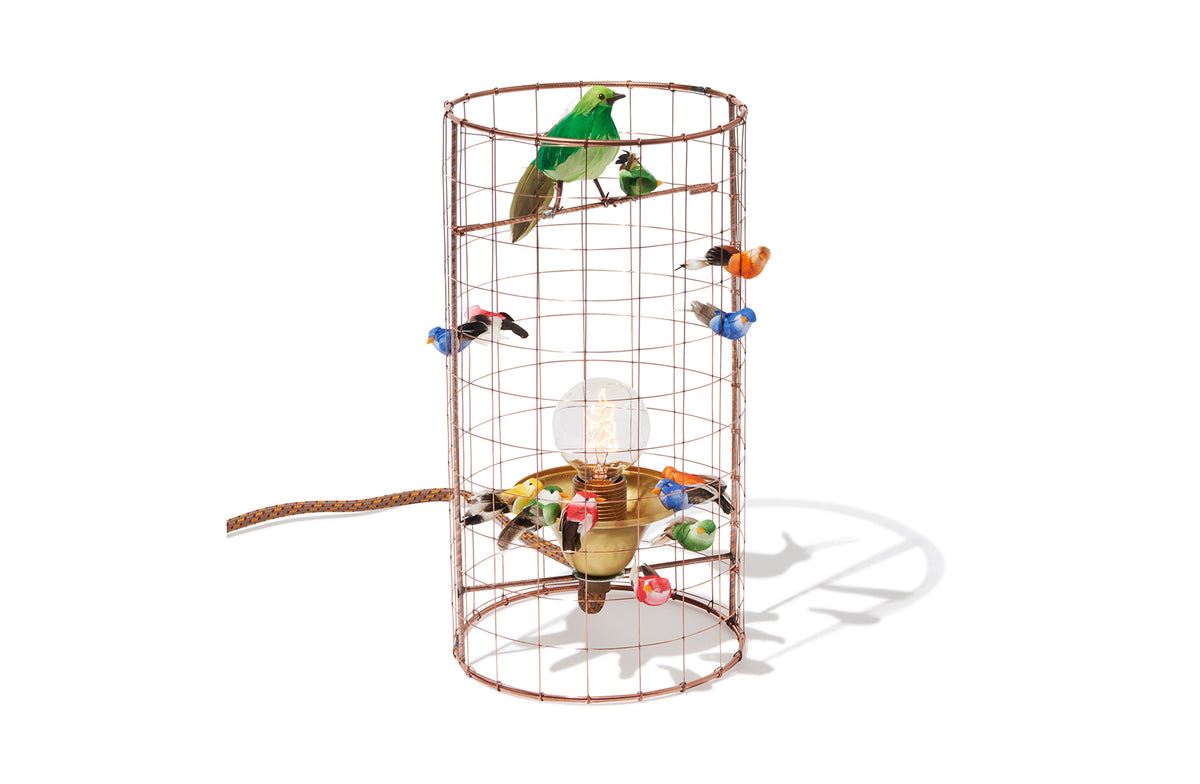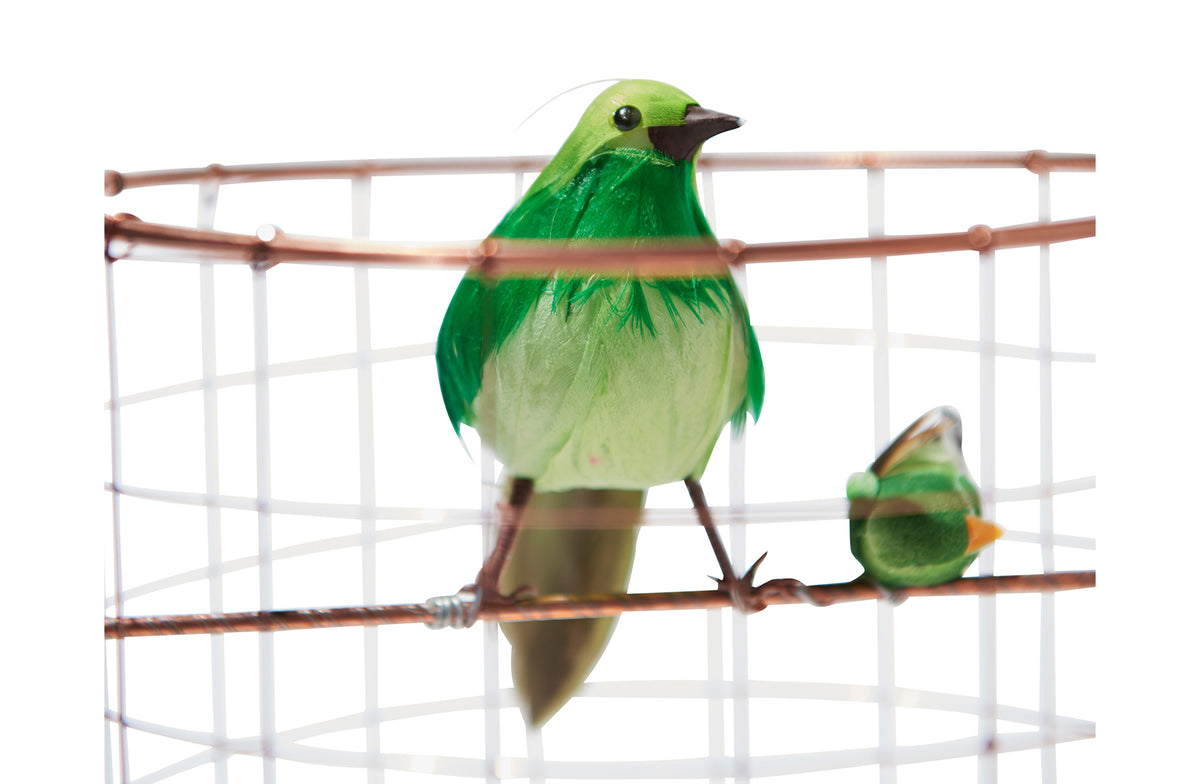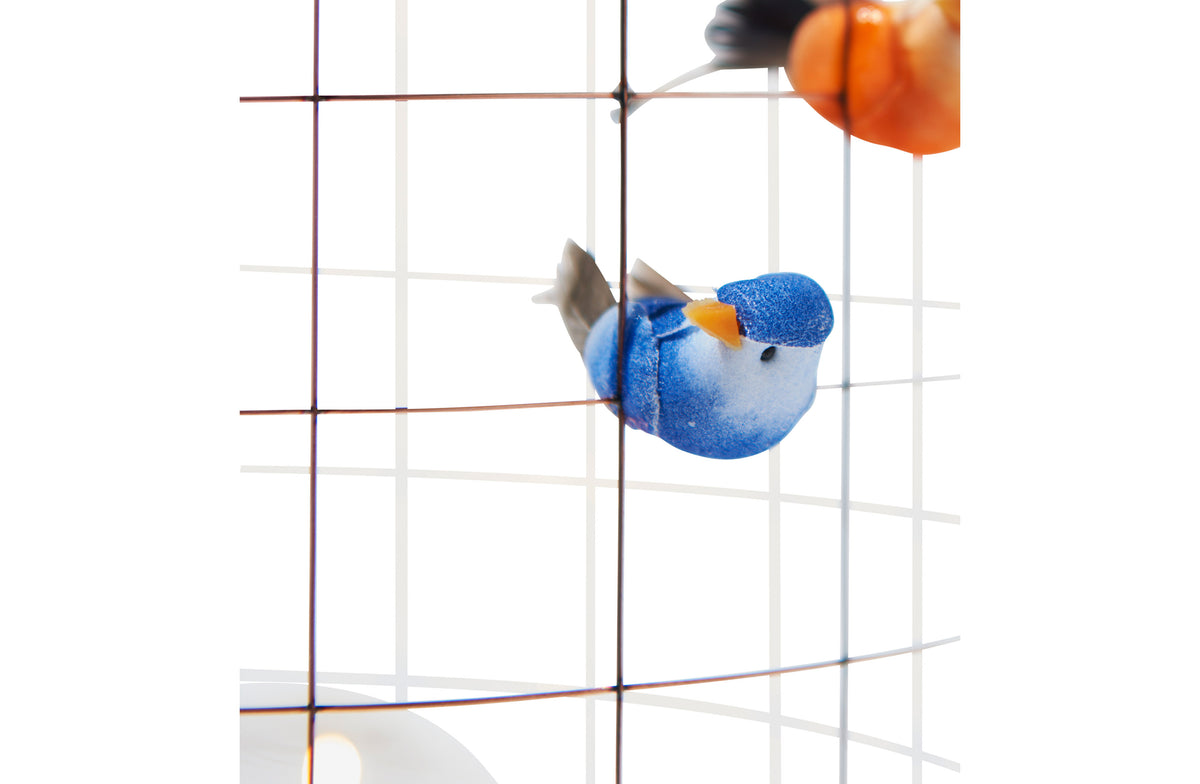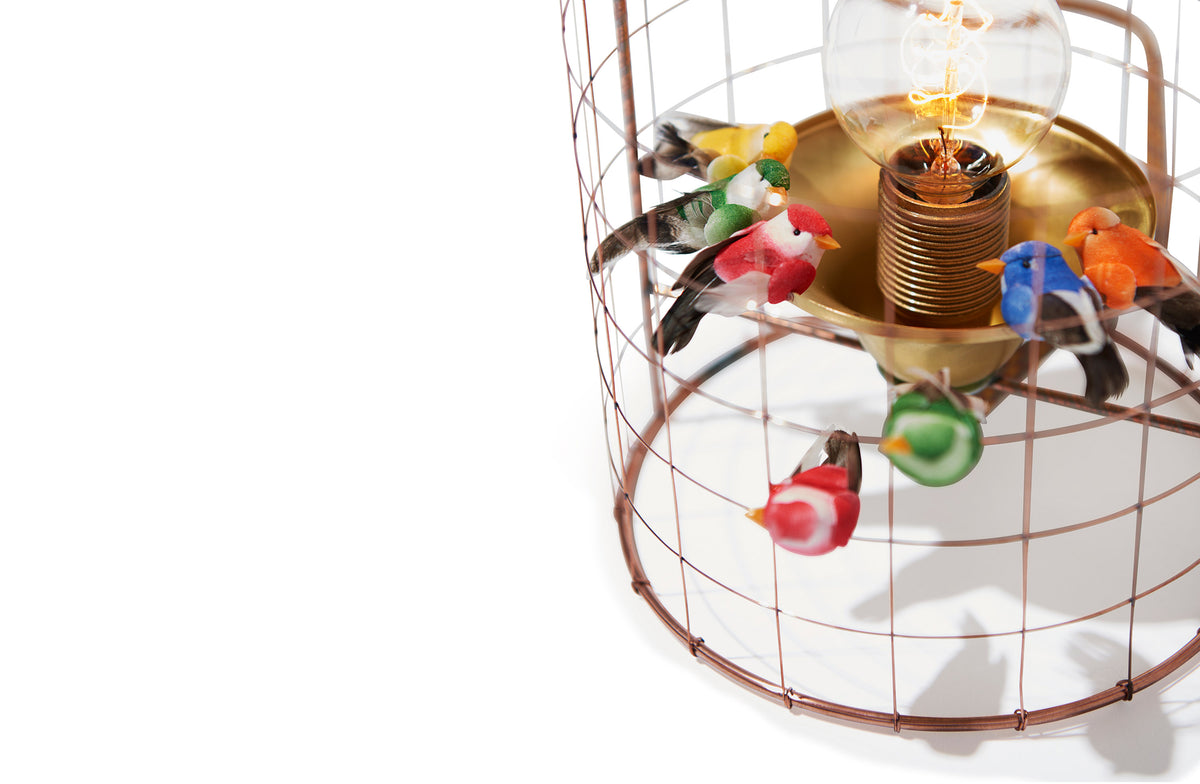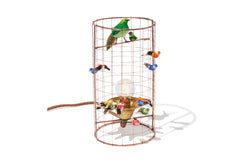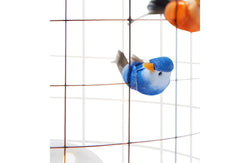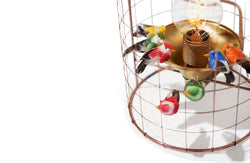 In stock - delivers in 7 to 10 business days

Safe & convenient delivery Learn more

Up to 22.5% off for trade partners. Become a partner.
Product Highlights
Adorned in delicately-crafted feather birds, the Mini La Volière Lamp is a one-of-a-kind design that plays on the whimsical nature of aviary color and the modern trope of proverbial cages. Whether styling for strictly feminine or openly contemporary design, this lamp serves as a unique eye-catching accent.
• feather birds
• copper-plated metal grating
Assembly & Care
Assembly is required.
Due to the delicate and unique nature of the hand-painted birds, the birds themselves are excluded from our warranty. Under warranty for one year.
Returns & Warranty
Under warranty for one year.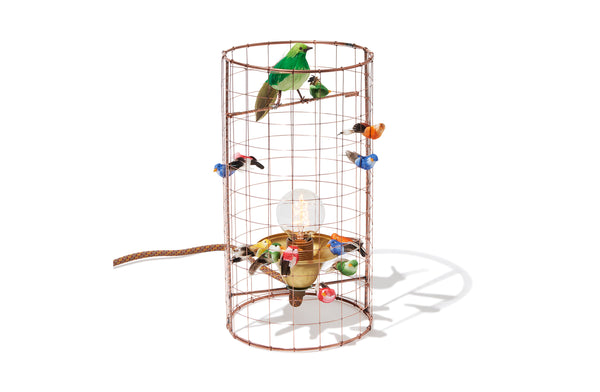 Product Details
Product Name
Mini La Voliare Lamp
Price
$695
Shipping Status
In stock - delivers in 7 to 10 business days
DIMENSIONS
13" High x 6" Wide
SKU
L4ET6
Description
Adorned in delicately-crafted feather birds, the Mini La Volière Lamp is a one-of-a-kind design that plays on the whimsical nature of aviary color and the modern trope of proverbial cages. Whether styling for strictly feminine or openly contemporary design, this lamp serves as a unique eye-catching accent.

• feather birds
• copper-plated metal grating